I borrowed a dig camera recently for a couple days and here are some updated pics!
1 nite, I was cleaning my dresser out and took 3 drawers out. See what happened!
Spike & Zebra decided to check the "cave" out!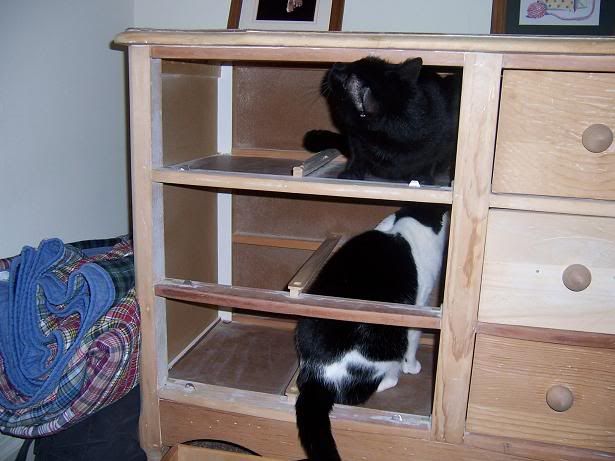 Spike was trying to push another drawer out in this picture as Zebra watched!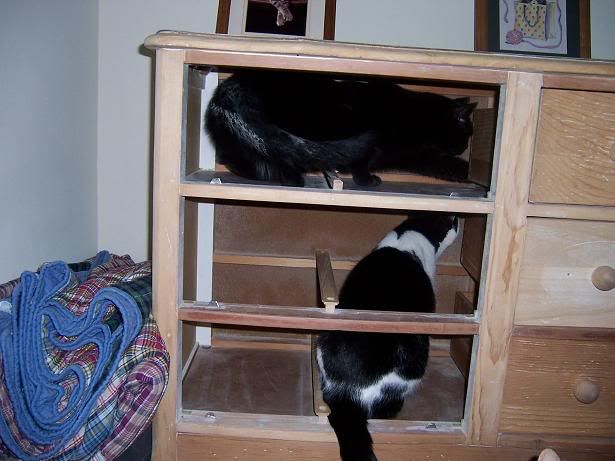 Tango (cream cat) decided to join the exploring team.. Originally, I rescued/fostered him in the summer then a friend (Lee) "fostered" him for me for a couple months then Lee asked me to babysit Tango for the month of Christmas. I still have him- LONG story but I might keep him..
U can see that my cats gets along great with Tango..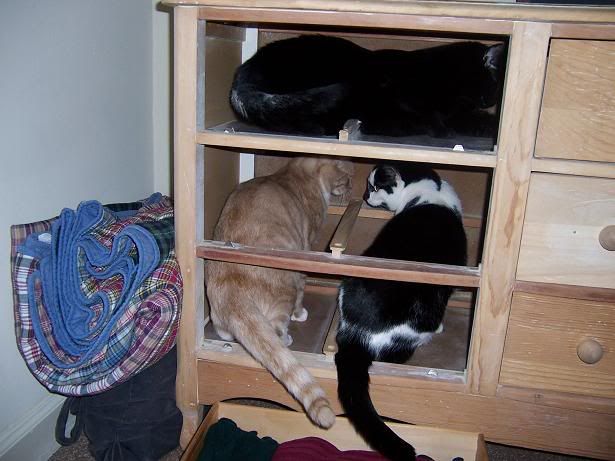 Peppy crashed the party!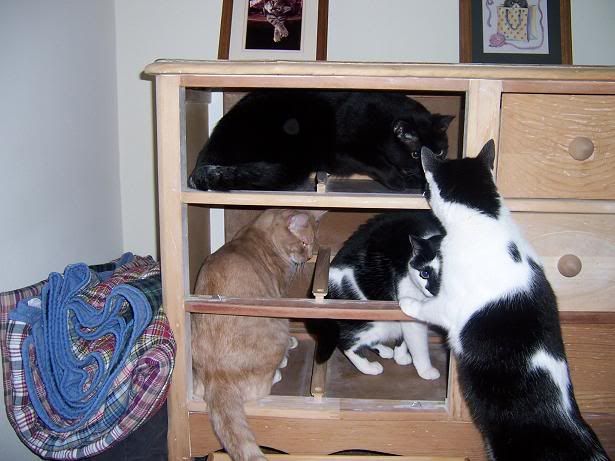 Apparently Zebra & Spike felt the "cave" was getting too crowded!