I don't think I have seen a thread with cats kneading on you or kneading at something so I thought I'd start a thread on this. I'll start this off. All of my cats LOVES to knead (three ONLY on my neck and 4th on cardboard!).
I about passed out when Zebra started kneading me about a year ago! I have had her for almost 2 years. It took me a long time to get her to trust me - I think she was abused before I adopted her. She never tried kneading until about a year ago after seeing Buddy doing it all the time. Now, Zebra is becoming obsessed with it. As soon as I lay down, she'll jump up and start kneading away at my neck for a LONG time!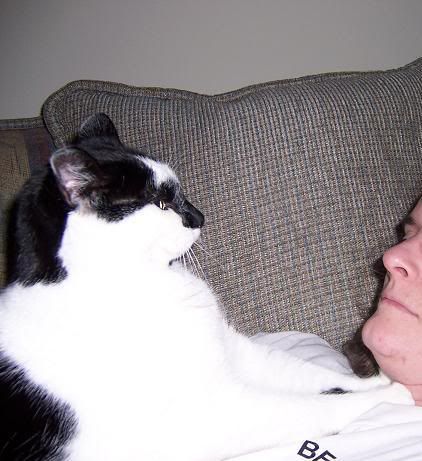 Zebra gets a funny look on her face when she kneads at my neck. here it is.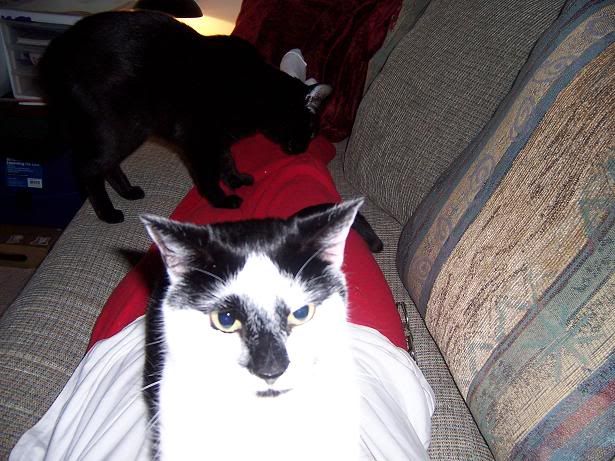 Another view.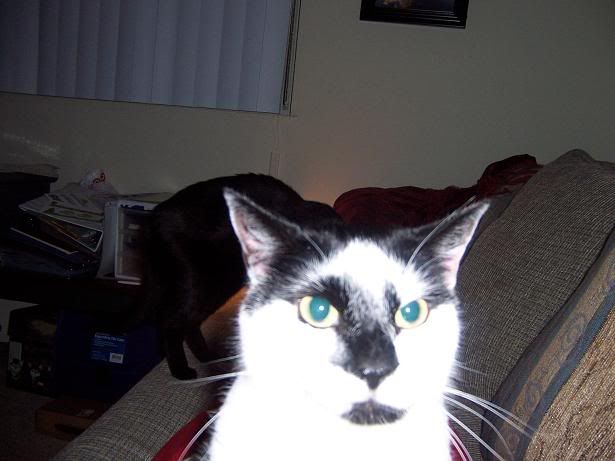 Buddy is OBSESSED also with kneading my neck. He often would tuck his head in behind my head as he kneads my neck.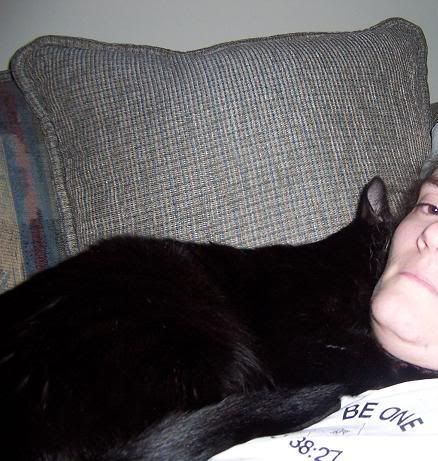 Another one of Buddy- I deleted my face cuz I looked TERRIBLE with no make up on! I was very sick with bronchitis at that time.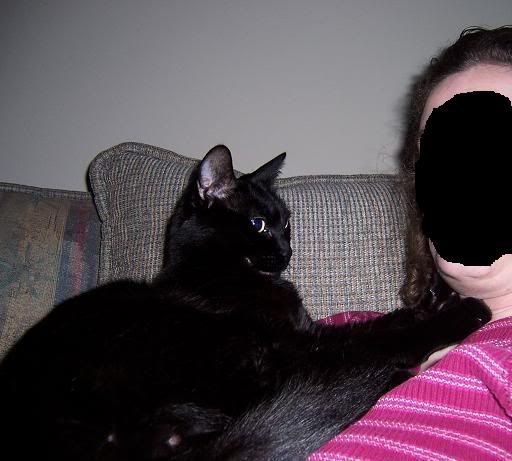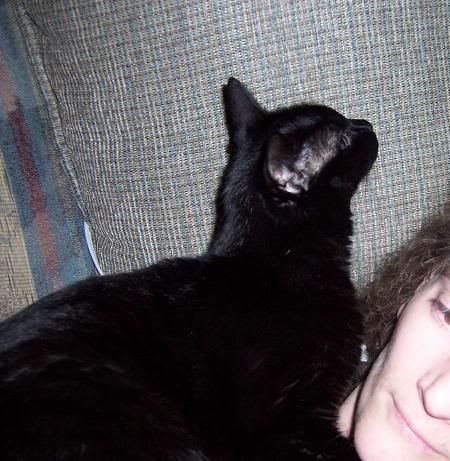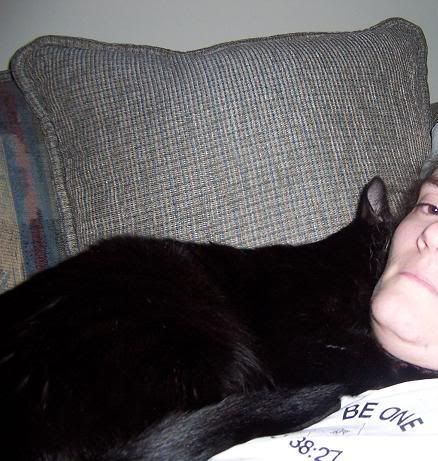 Here's a picture of Pepper who NEVER kneads me (thank goodness!). The only things she would knead is that cardboard thing and scratching posts.
I couldn't take a pic of Spike while he kneads at my neck cuz every time I start moving my arms, he takes off!
Would LOVE to see pics of YOUR cats kneading at you!