I would LOVE to see pics of cats playing with various toys and what they do! To start this off, I am posting some of 1 of my boys-Buddy. He is OBSESSED with strings and CONSTANTLY wants me to swing a string around for him. If I don't, he will bring it over and drape it on me (very SUBTLE HINT HUH?
) for me to start moving it again!
First one with Buddy bring the string over and making it OBVIOUS he wanted me to play with it.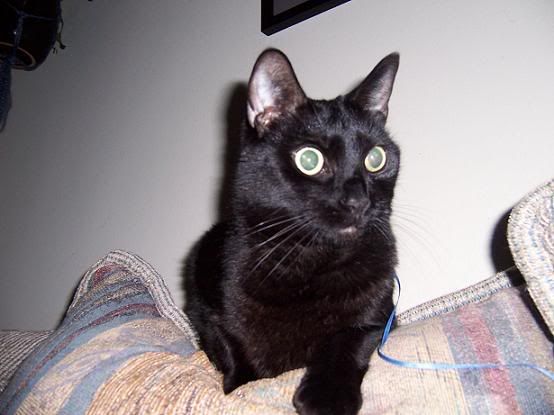 I was teasing him by draping the string on the back of his head...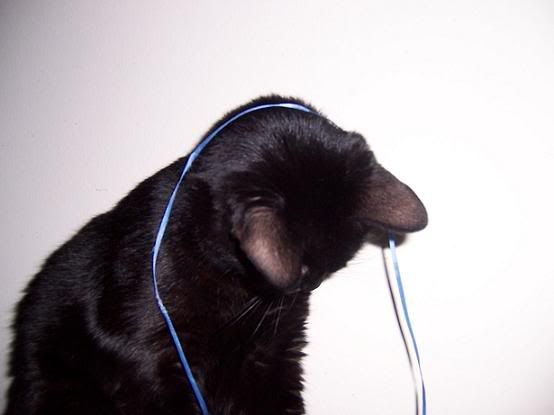 Buddy trying to get to the string!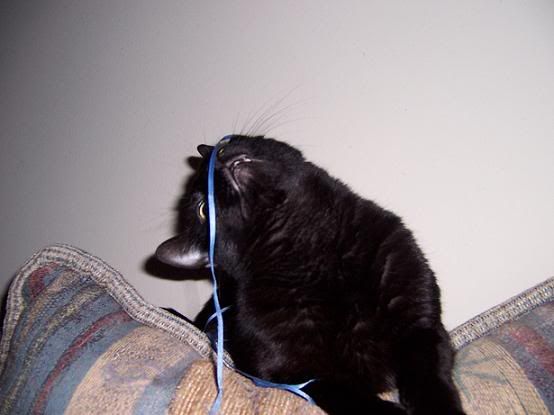 Buddy looking at me like "Is that all you have!?"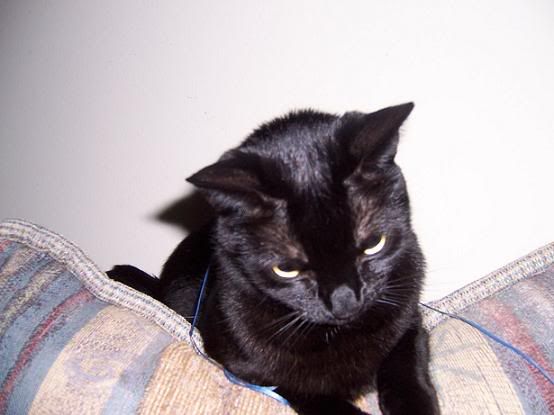 Looking away from me in disgust when he realized I wasn't waving the string any more.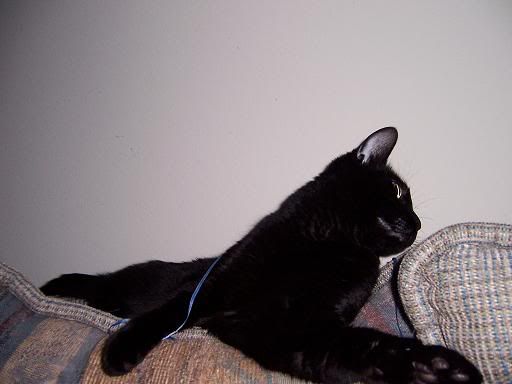 Now, your turn!! Bring them on!