Tax season has started so it's beginning to get busy for me. But anyway, thought you folks will get a kick out of this.
My sister-in-law went back to Taiwan for a couple of weeks and look what she came back with? Well it doesn't belong to Hobbes, it's supposed to be Izzy the maltese's outfit, but Hobbes wanted to see how it feels like to be an
Incredible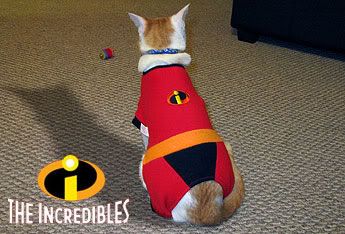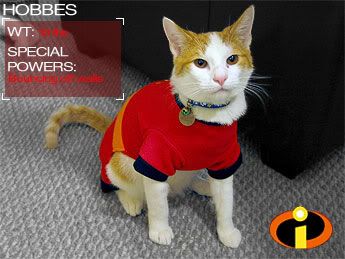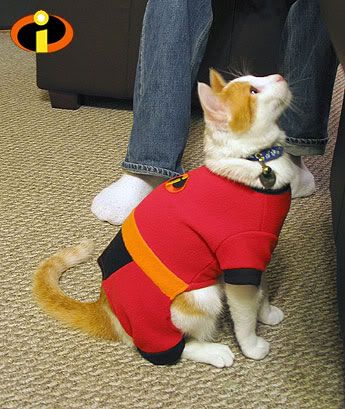 FYI, for those who haven't watched the
The Incredibles
movie, it is just absolutely AMAZING!!!!! Definitely my favorite pixar movie by far. Watch it while it's still in theatres.