well, i got a shipment & the box was VERY big! since i sent back most of it, i had the box on the floor, closed, waiting to be sealed and addressed. it was very popular, to say the least!
Look a new box!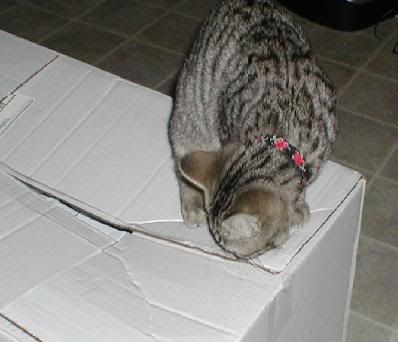 I think there's something inside - maybe catnip?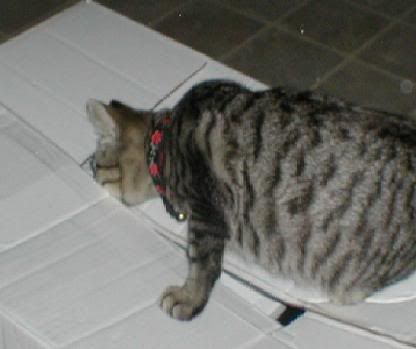 If I dig enough, i'll find it!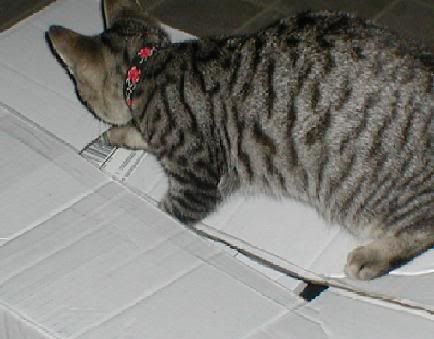 Pixel, come help me open it!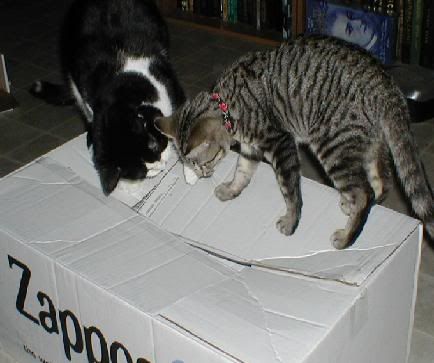 Step aside kid, let a pro handle this!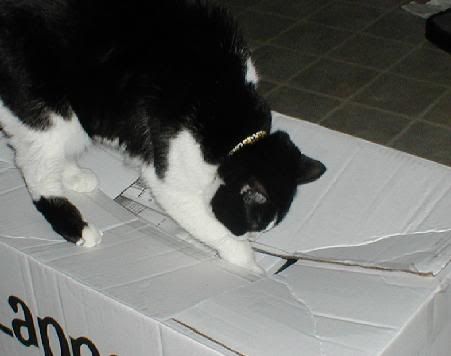 I should've known something like this would happen...sigh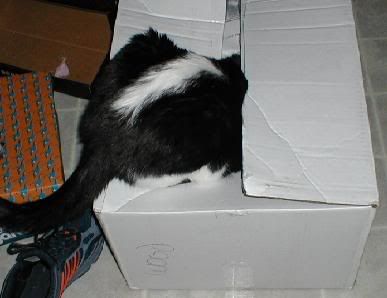 Where is that kid - Cable, come help me get out!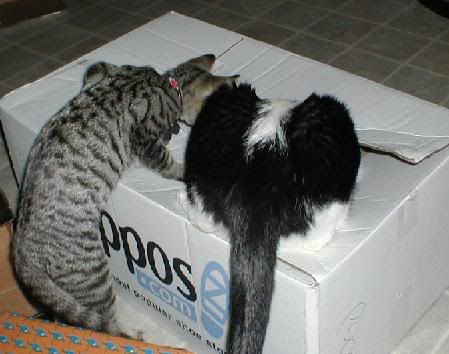 Look, Pixel, this is what I was talking about - you've got a dirty spot.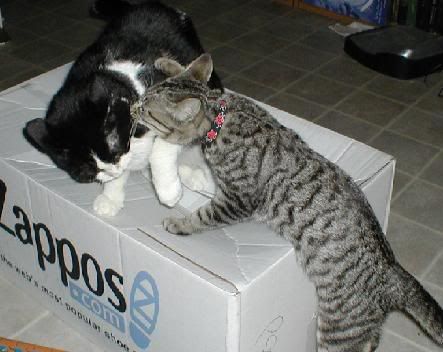 All that excitement! It's time for a rest!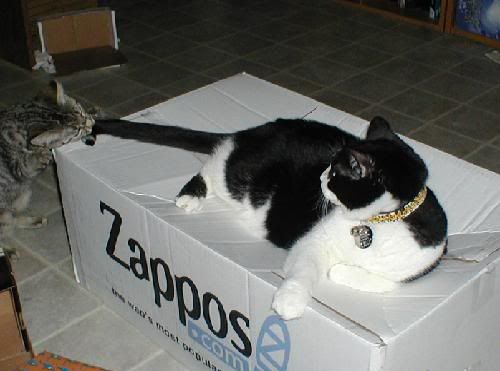 Hey, you got dirty - let me help you. Wait, I'm dirty, too!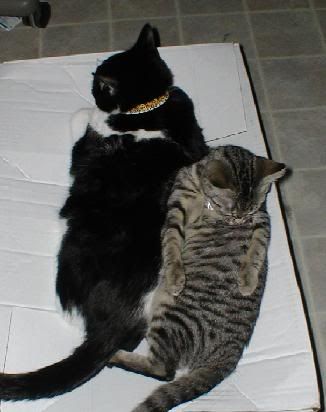 Ok, i guess it's just for sitting on...at least it's big enough for both of us!