Ok,,let me apologize about the quality of the photos,,I only have disposable cameras
. I dont have any where his eyes arent aglare,,I wish you could see his pretty eyes,,his pupils are almost completely dilated so his eyes are all black and nearly never look like cat eyes. But when they do slit (rarely), they are a beautiful light blue-grey.
Here is one with me and him (excuse my wet hair pleeeze!!)
This is on the bed...
This is him playing....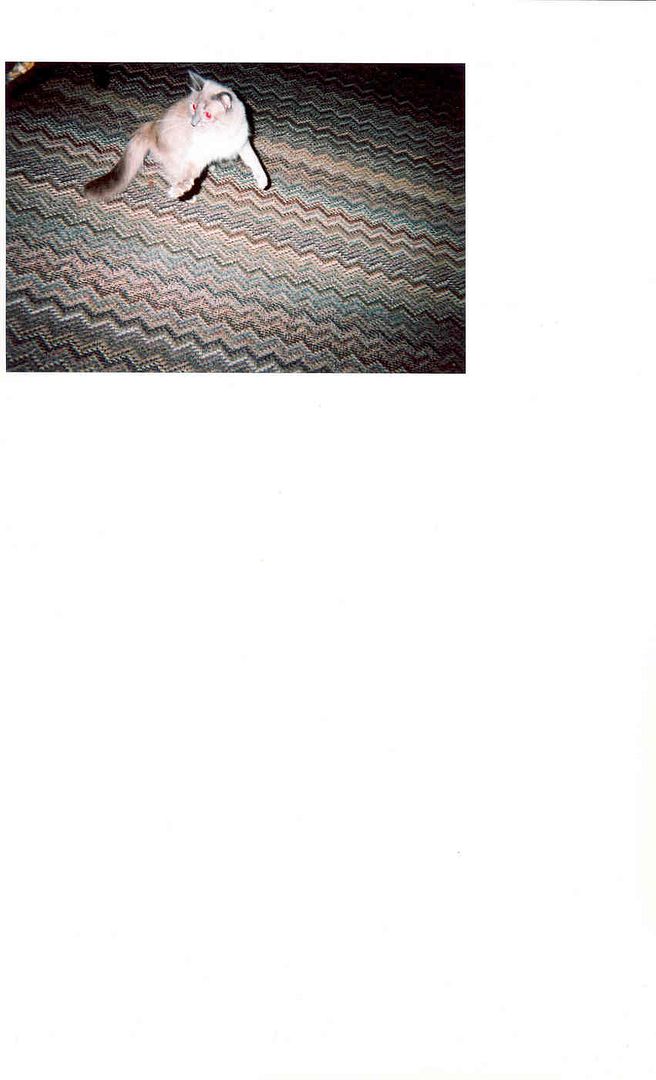 He's lounging on the computer chair...
Sorry that there is so much space between, I dont know why???
---So guys,, that is the kitty that I am always talking about,, he is my darling angel(with horns)
But I love him dearly and am glad to finally be able to let you guys see him!!! Ps-and dont worry, I will post new picks in a week or two!!!
-Stevie