Today, Tibby and Molly got a new jumper each!! (Tibby also got a new stunning red leash and harness, to match his extender lead!!)
As the weather is getting a lot colder, they need these jumpers to keep them warm on the EXTREMELY windy balcony!!
Here is Tibby in an exquisite blue knitted jumper with cable detailing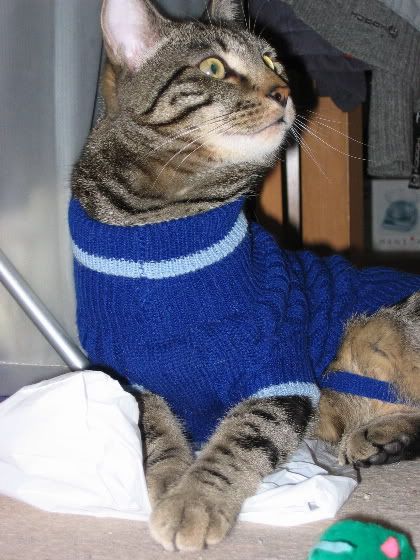 By the door showing off his new harness and leash!! (plus their Santa toy from Pearly!!
)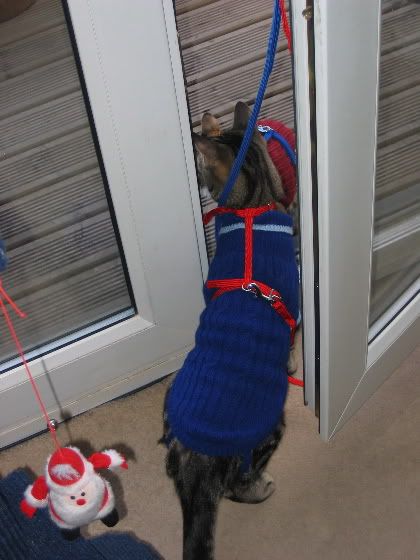 Now here is Molly displaying her red jumper with a cream striped detail around the neck and waist!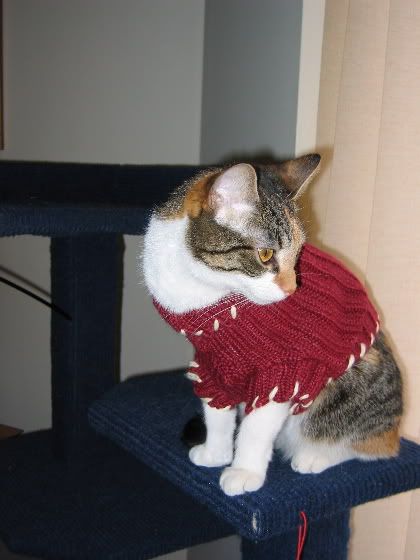 On the balcony, but keeping warm!!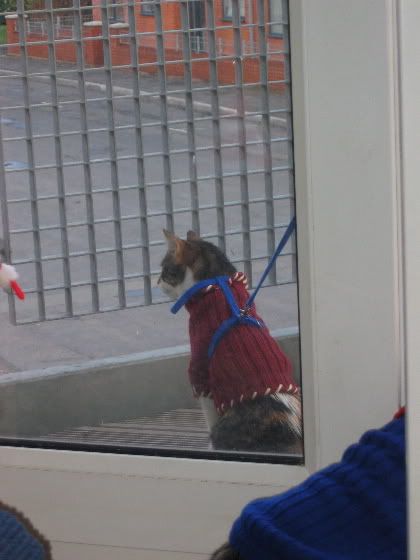 and finally the final show! Tibby and Molly displaying their contrasting, yet matching outfits of blue and red!!