....or in, as the case may be!
I had a look through the threads and didn't find any specifically for cats in bags (if there is one, can someone please integrate this?!) and I enjoyed the box thread, so here goes!!
Everyone post their pictures of cats in bags too!!
I'd love to see them, as they're soooo cute!!
Molly in her favourite bag!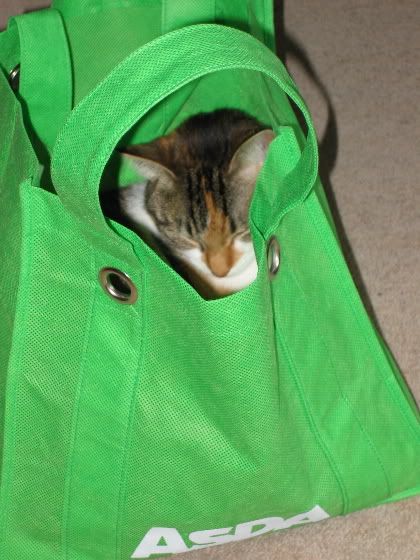 I can't find any of Tibby at the moment, but he does tend to look pretty manic if I open my Ikea bag (his ultimate favourite) to take a photo!!