Hummmmmm
how many of you have seen this face??????
( Face of Beg for something?????????)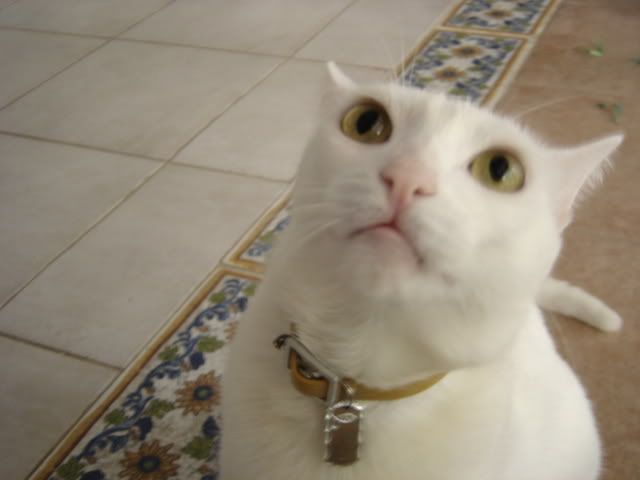 This is the
" Amo Bonito "
(Milky) asking for a little bit of turkey during the dinner of the 1 of Jananuary!!!
Please put your pic´s of
" Beg´s "
I´m so sure you have it!!!!!!