Some months back my bf, who is an artist when he is not as his day job, decided he wanted to paint a still life of milk and cookies. So he wouldn't have to leave a glass of milk out while he worked, he decided he would take a picture of a glass of milk, and work from that. He proceeded to pour a nice tall glass of milk and take pictures of it in various locations in our apartment to try to get the best light. And then...
Nathan: "Hmm, what's this? This is new..."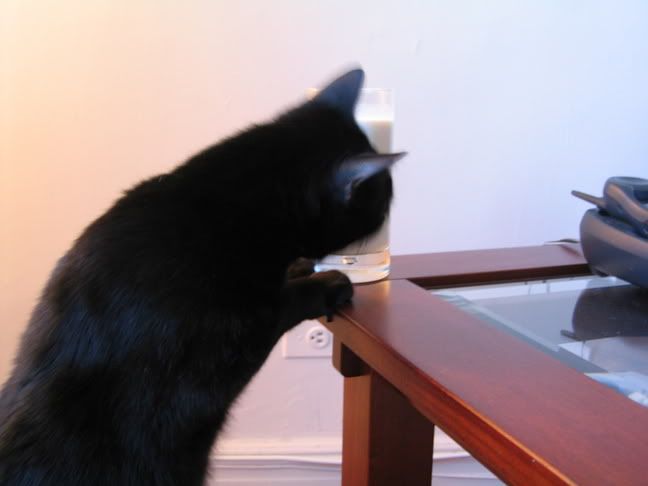 "Hey, it's milk...must...stretch...a little...more..."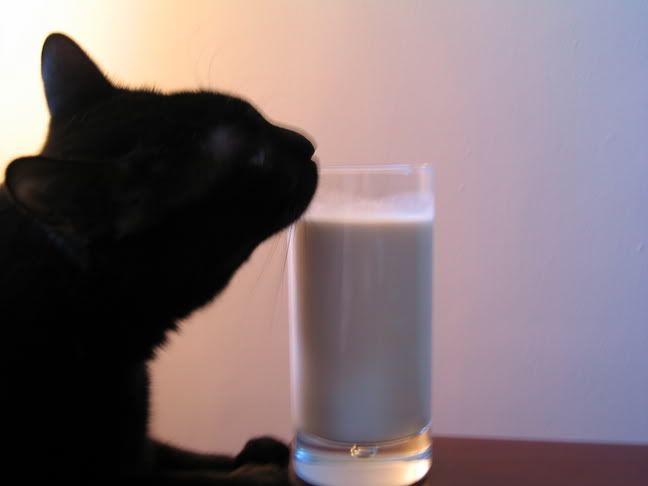 Hey Nedicks, coming your way!
Nedicks: "Don't worry, I'm on the case."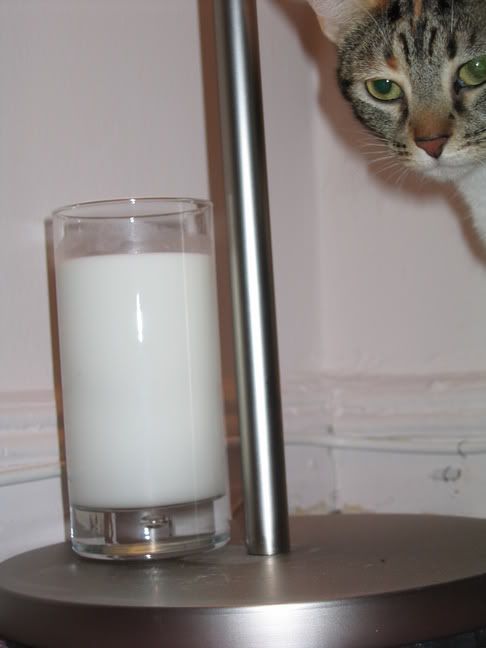 "Yup, that's milk alright..."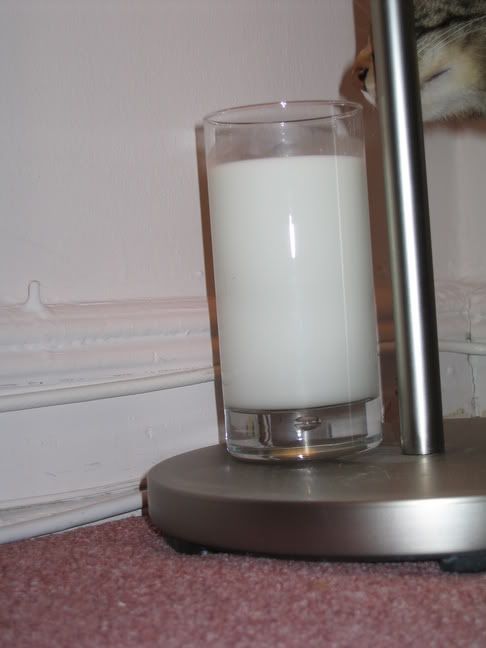 "Definitely (slurp) milk!"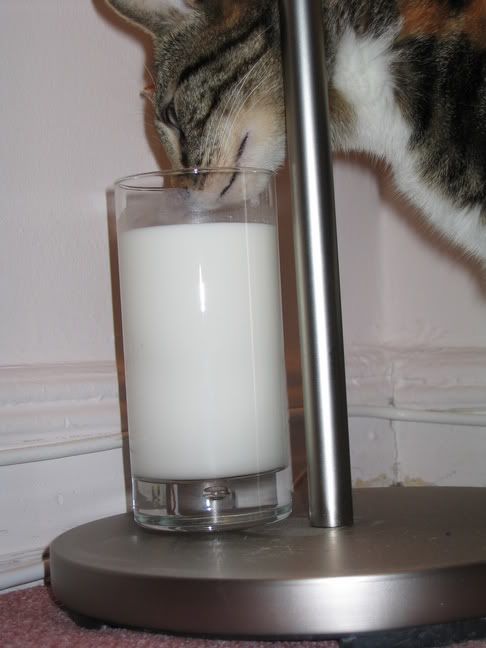 (Don't worry, we didn't let her drink it...)