Miss "Hissy" started this thread before the crash. I hoped that we could bring it back to life and have a few more submissions this time, but I realize that many of you don't have scanners.
I hope Sam sees this. She has a pic of her and a cat that's as big as she was! "Hissy" also has some lovely photos of her and her childhood cats.
Sorry these are not real clear, but they were seriously only about one inch tall and my Mom chopped them up to put in a collage.
Me with my cat Julie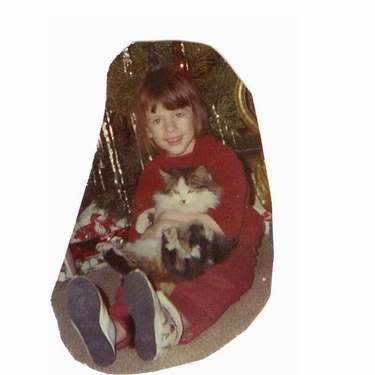 Me and my kitten Pokey (Julie's son)