With help from my niece and her scanner, I present, at long last, pictures of Jasper.
Sorry, no thong shots...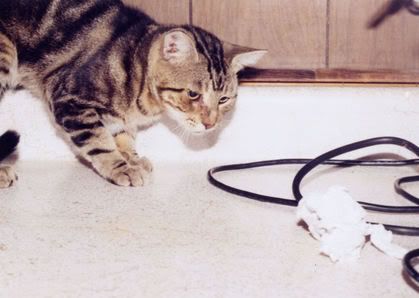 These were taken the last time the computer was in for repairs and he had taken over where it sits. We were playing with a paper wad. He's a tad chubbier now.
Hmm, need to learn the resizing bit... and take more pics! Need to borrow sis' digital camera.