So we've finally settled in. So here are some pics of our new pad. It's a 2 bed 2 bath condo, with enough space for Hobbes to run around
Ready for a virtual tour? Put on your 3D glasses and we shall begin.
What you see when you first walk in - a red red "art gallery" wall, i still have yet to put up pictures on them. Someday....just someday.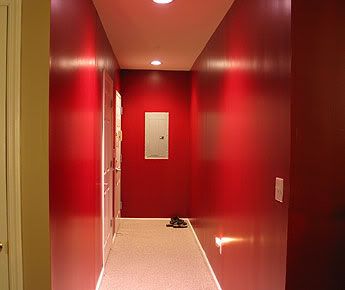 The very comfy living room. Good gosh ignore the orange shades please, those are some very vintage sheers from the 70's, borrowed from Johnny's mom. They make the room look very orangey. The walls are actually taupe.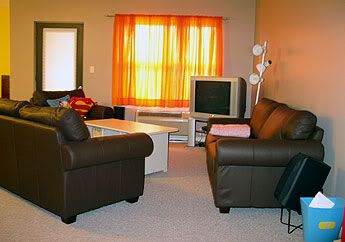 i've always wanted a bright sunny kitchen and i've never doubted my choice! Now you guys can see where Hobbes always sit.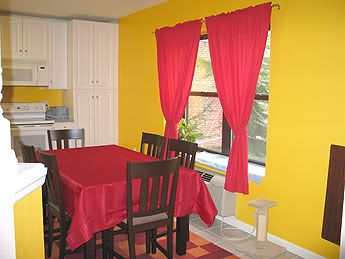 A better view of the L-shaped counter. i finally have enough space to chop my meat and roll out the dough lol. How exciting is that har har. Can anyone tell me how to stop Hobbes from jumping on the counter? He sashays there as if it's a runway made for him.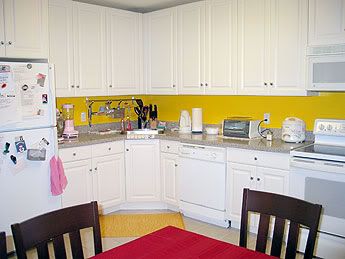 Who else but none other than the helpful and snazzy pink twins. Thanks to the sister-in-law, i finally have my own pink blender! One of the best Christmas gifts last year. Can't believe 2004 is already history.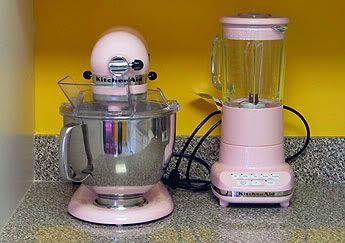 How the kitchen connects to the living room.
The display mantle. Johnny & Hobbes have their own stockings, i'm still searching for "the one".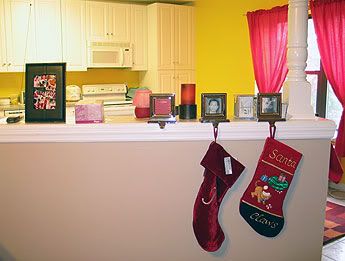 Individual computer tables at last! Yup, that little hallway leads to the bedrooms.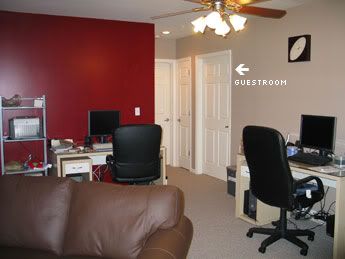 Boys room (also known as the guest bathroom) where Johnny and Hobbes share their daily...y'know routines.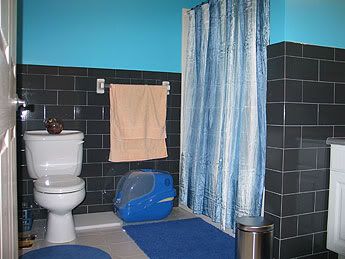 The green and peach master bathroom. i'll have to put up shelves so i can lay out all my candles to complement a perfect bubble bath.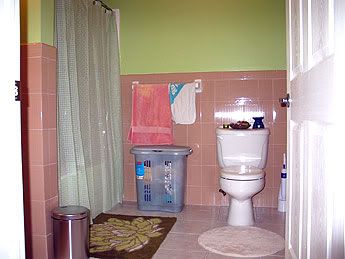 "Showtime" mirror, where the beauty secrets are hidden within. =]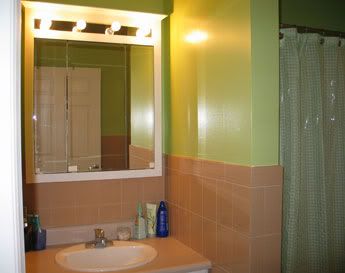 That's it for now, bedroom pictures err....will come later. Oh and how could we forgot our little guy?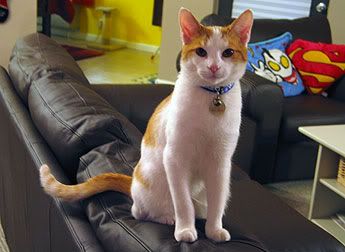 He made sure he was part of the tour guide too. So come visit us soon!