Hrm....so i heard
here
. Hey guys...headshots are expensive yanno!
Hobbes says modelling can be quite tedious, especially around the holidays.
This was one of Hobbes new Christmas presents. A fleece snowman jacket, please tell him he looks good, daddy says he looks like jester. Aww...
Here is the kid in our room, he wouldn't budge from the scratching post lol. i tried to lure him off with his toys (notice nemo and the carrot?) but he's just plain stuck!
"Mom!!!! i said NO flash!"
Oops...the room was kinda dark.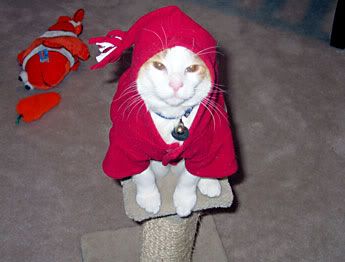 See the little snowboys/snowgirl on the jacket?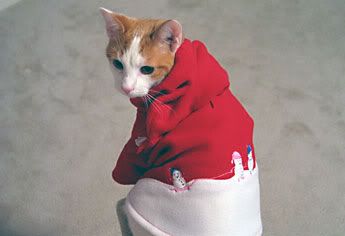 He thought i couldn't see him ROFL. Trying to paw at the carrot discreetly.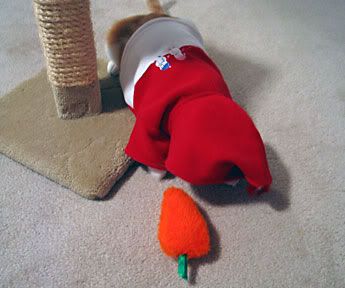 "Ok...just one pretty shot. 1. Uno."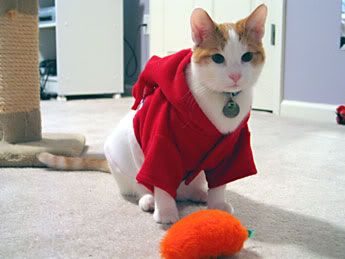 Then i went into the kitchen to make coffee and guess who tagged along?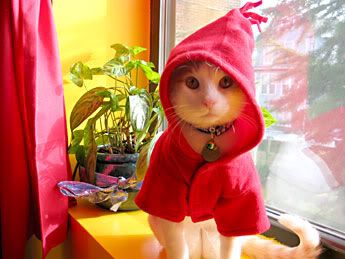 He does have his not-so-cute moments.
"Why didn't you get me sunglasses mom?"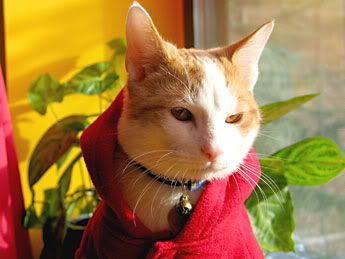 Uhhh....that was MY spot, ppffbbtt.

Hope you guys liked 'em. He's taking a nap on my bed now.