OK. So she looks like an angel - but often acts like the devil! I honestly don't remember if I've posted some of these pics before, but I'm putting them up because I don't think I have. If I had, they'd been deleted a long time ago to make space -before TCS switched servers.
She really is a cutie! And though she's turned out to be our moodiest cat, when she's sweet, she's really sweet. And she's even becoming another lap kitty! She still purrs frequently - that's how we can tell she's not in a good mood, lol!
...and though she was skeptical and I think a little jealous of Ming Loy at first, they've turned into great pals. Flowerbelle, we think, we always be a "kitten" at heart, and thankfully she's decided that having another kitten (with as much energy as she has) to romp around (now that there's room to romp!) is a good thing. *Phew*!!!!!!!!!!!!!!
Now... this I KNOW I've posted, but it's still so shocking... And this pic is after at least several weeks at the vet, being tube fed, stitched up, treated for the parasites, infections and illnesses she had after being found in a liquor store parking lot.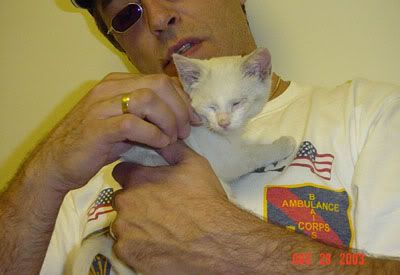 This is a good comparison pic, though a little out of focus: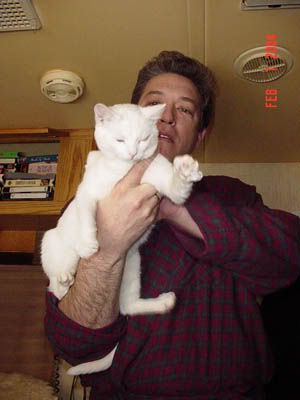 The angel: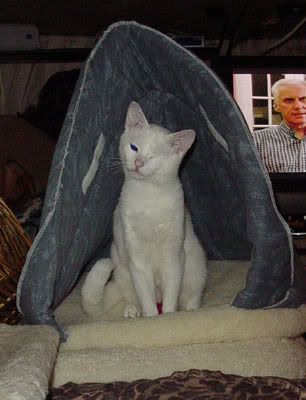 The devil: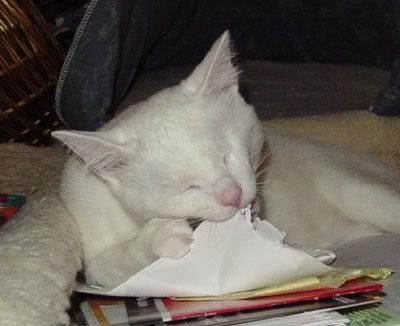 Our seven-pound lion: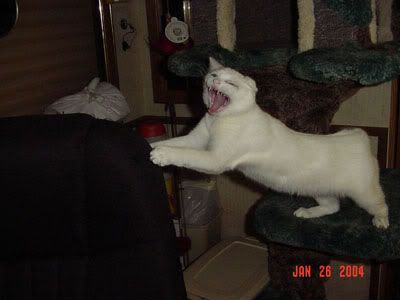 Lounging in one of the living room cat trees, a couple days before Christmas: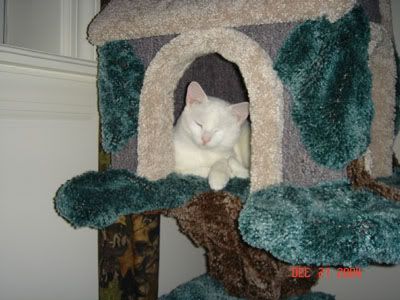 Sleeping in her favorite bed atop the huge cat tree in the bedroom: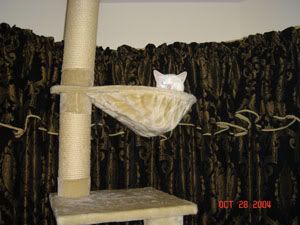 We love her to bits!