Quote:
Originally Posted by
laureen227
look what it says about my baby:
More unusual is the "skunk marking" - a white dorsal stripe. Because pigment producing cells migrate away from the neural crest, the dorsal area itself usually remains coloured in low to medium grade spotting. The appearance of a white dorsal stripe is unusual and appears to be hereditary. from messy beast
see, i knew she was special!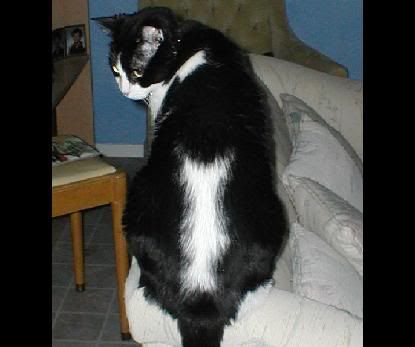 That is very special! Wow, I've never seen that type of marking on a tux before. I love that they use the term Dorsal.
Looks like someone took a paint brush with white paint to her back! Cute.