Looks like we might have several threads started as everyone starts posting the pics of their cats on Christmas morning. There's nothing wrong with that, but I thought it might also be fun to try to keep some in one post. Here's mine:
Everyone gathered around this morning. Even those new to Christmas knew something special was going on.
Here's George surveying everyone else from the arm of the couch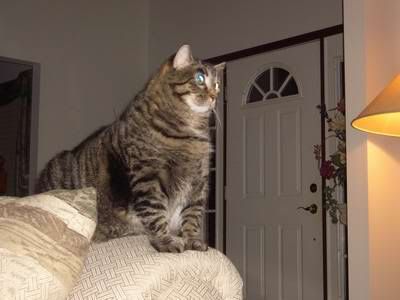 Middy (Lizbeth) with her toy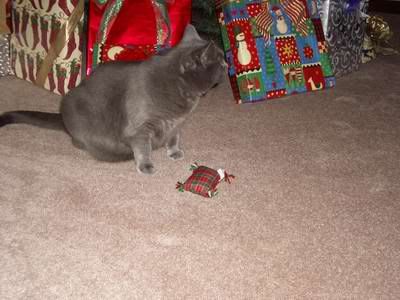 McKenzie checking out a toy she claimed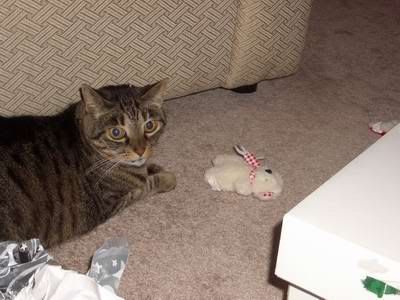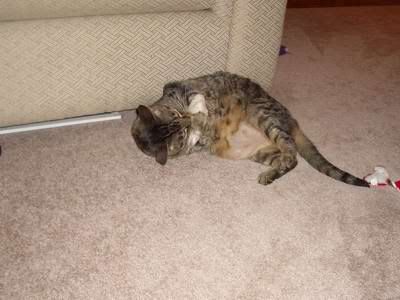 Even Mama was curious enough to wander into the room with everyone.