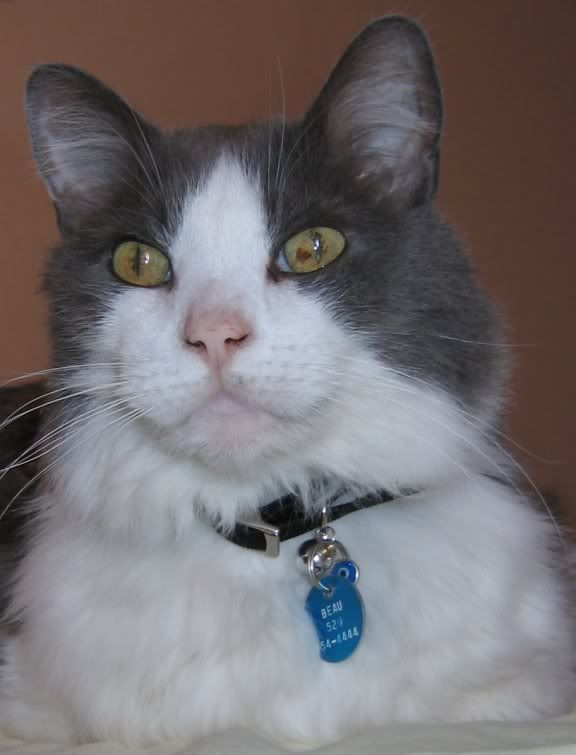 Here is a photo of Beau.
I just learned today, after spending hours on the internet looking up information and researching CRF, that garlic is not good for cats. And then I went and read the Azmira label and it has garlic in it! Now, Beau has been on this food (canned only) for about two months, and his fur quality has improved markedly, his weight is good, he likes the food, and he seems in general to be doing great on it. I figured that the food was great for him until I read about the garlic. Other than the garlic it seems like a great food.....really good ingredients. I am reading that there is a lot of controversy about low protein diets or not for CRF cats, and am not sure what to do. If all the low-protein diet foods have meat by-products in them (as so far all I have seen do) I cannot see giving this to Beau. I
know
what "meat by-products" means! It is all the diseased, parts of the animal, even cancerous growths, things unfit for human consumption. This cannot be a good thing to give any animal let alone one with compromised health. Yet, if garlic is bad, I must find another natural food that doesn't have that in it.
Has anyone else fed Azmira, and what comments do any of you have on this issue?
Thanks
D'Elle and the Magnificent Beau