i'm back with high speed internet woo hoo!!!! As per request, here's mr. Hobbes relaxing in his rubber duckie bathrobe. What do you think?
King of the scratching post. Haven't had his morning coffee yet, i think he's feeling a tad grouchy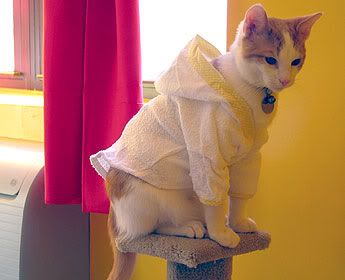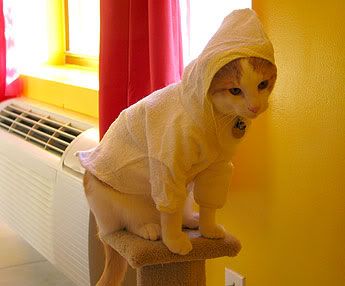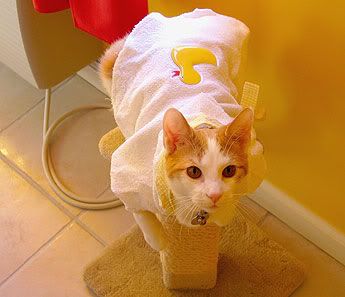 i love his little front paws. They're pudgy and cute.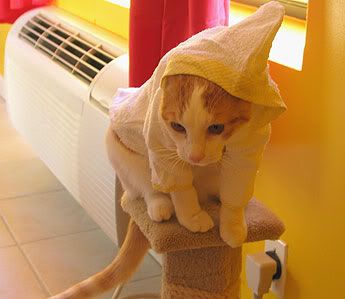 UFO?!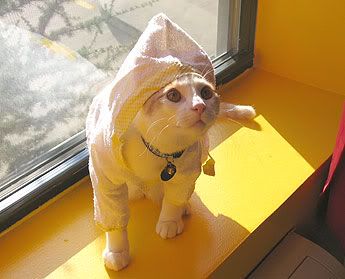 Btw, my kitchen walls are yellow, they look orange in the previous pictures i posted.
And back by popular demand, the official uniform of Sherlock Hobbes.