Hi there!
Just thought I'd start a new thread for my babies, and especially my litter of five - that just turned six weeks old yesterday. I better start off somewhere so I'll start off with pics of my kittens.
Here is the girl we are keeping which you can also see in my signature when she was 21 days old.
Her name is "Captivating Bridget Jones" or Bridget for short and she is a Brown Tortoishell Classic Tabby Exotic Female -
Bridget again at 3 weeks-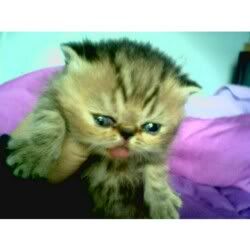 Bridget at 5 weeks-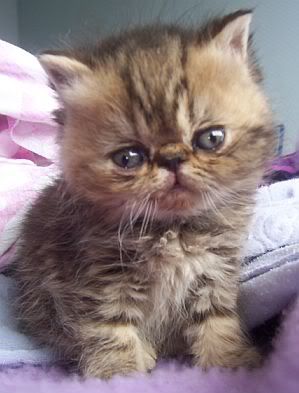 And again at 5 weeks - she is such a little poser!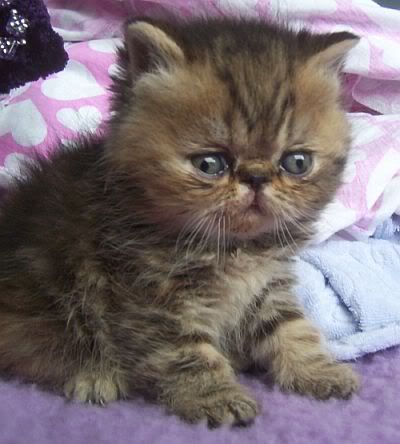 One more of Bridget for now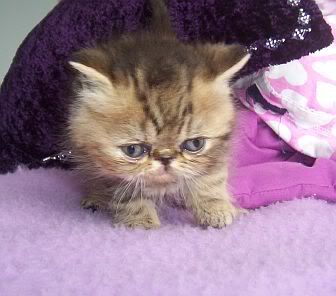 The other four kittens coming up!