Hello again!!!
i managed to sneak in a few pictures of Hobbes this morning while i was having breakfast. Here's Hobbes in his sage green basketball hoodie. Handsome eh?
It's chilly today!!!!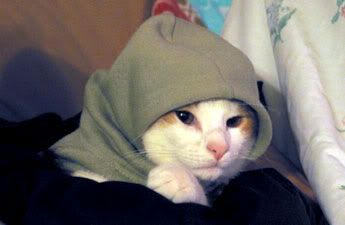 Breakfast time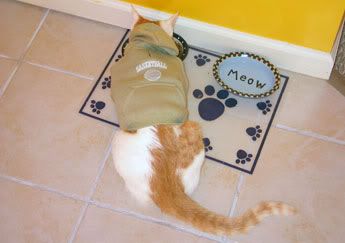 Basking in the sun on the kitchen window sill. He loves that window.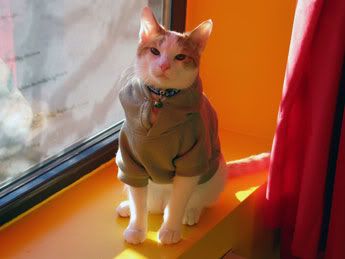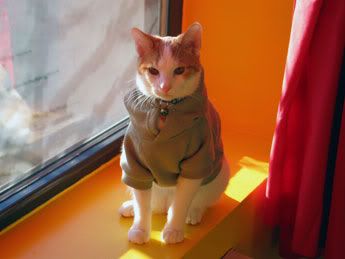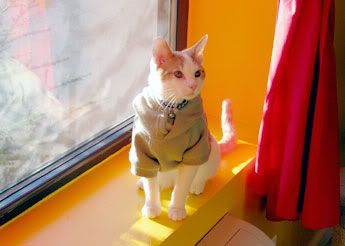 Chris (captiva), here's your Hobbes fix of the day hahaha.