Okay i got photobucket working YAY
I am getting a new digital camera this weekend so i will be taking LOADS OF PHOTOS of teufel!
BUt this is me when i was 11
With Sneaky. She only lived for two years, if you can see in the picture she was very skinny and sick but i loved her to bits!
P.s
This was my primary school uniform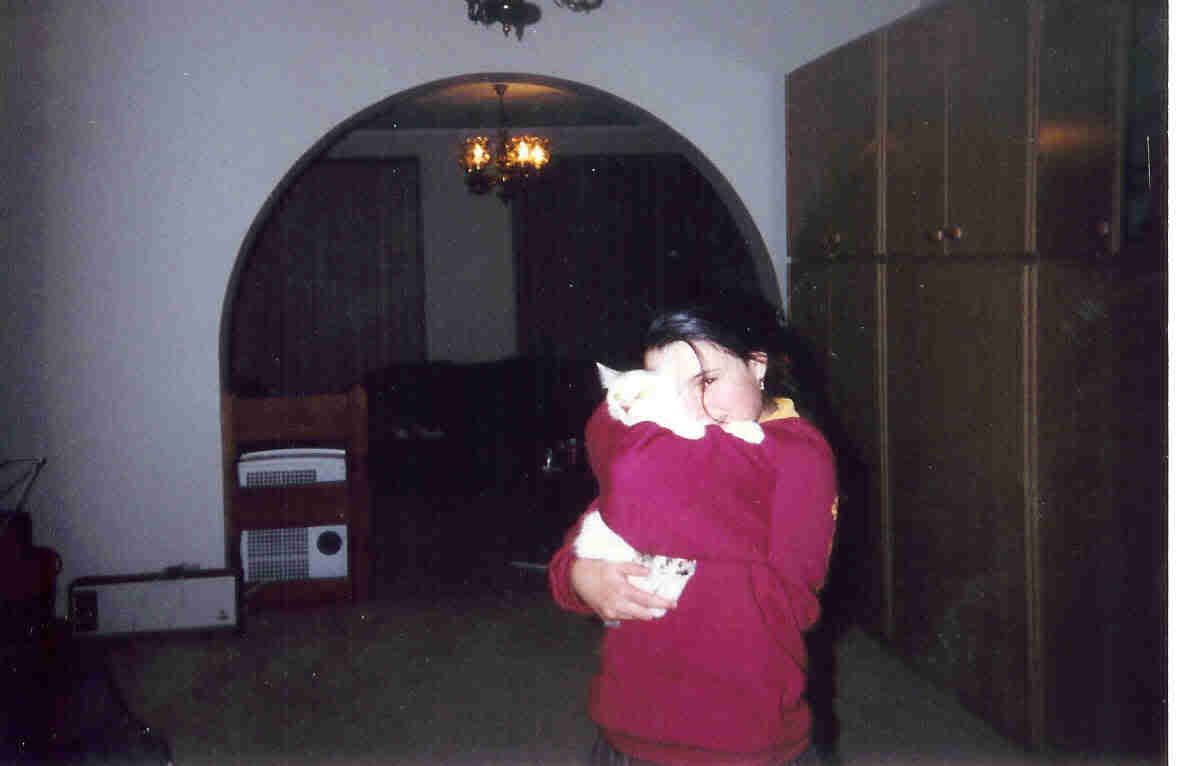 I so hope it workS!!