The 'action' thread reminded me of our little foster kitten from last summer (he was 'action-packed'). All the photo links on his old thread are broken, so I hope you won't mine me reposting this with unbroken ones.
I miss the little guy, but he's happy in his new home, terrorizing his new dog.
Wild Kittendom - 'Grey Kitten on the Prowl'
The grey kitten rests during the day, saving energy for the night's hunt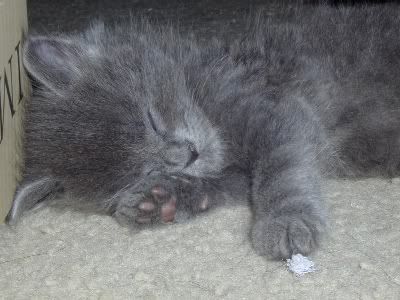 As evening falls, he awakens, refreshed and ready for any excitement the night may bring.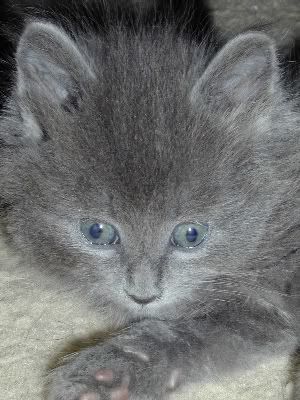 Always alert, he senses the presence of nearby prey.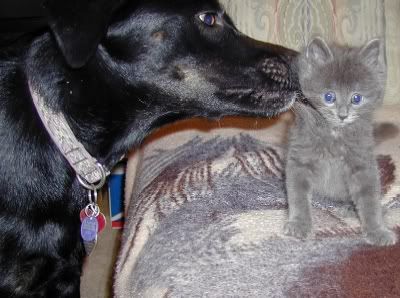 The canibeest startles, sensing danger. She turns away, ready to run.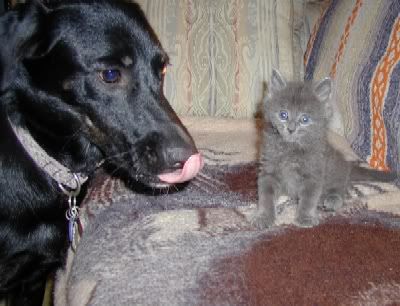 Hungry and determined to survive, the tiny kitten attacks the huge beast.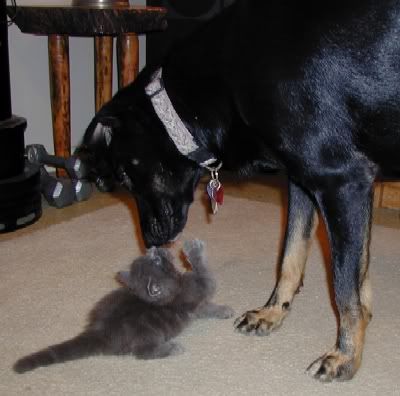 Fearless and persistent, he brings her down.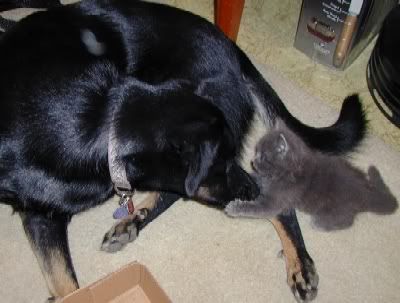 The final battle commences....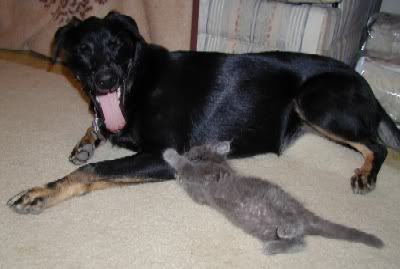 He fights with strength and desperation for his meal.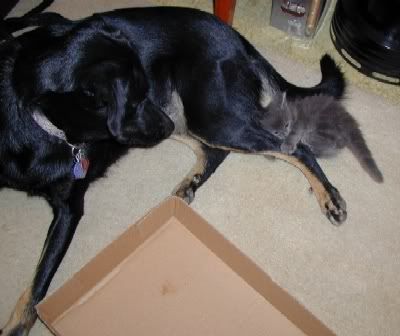 The kitten enjoys the spoils of his battle.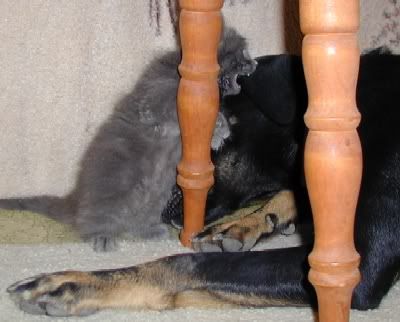 But soon hunger strikes again....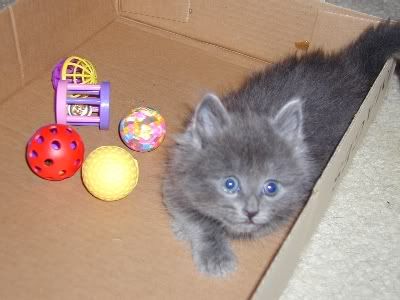 And another canibeest falls victim to his hunting prowess.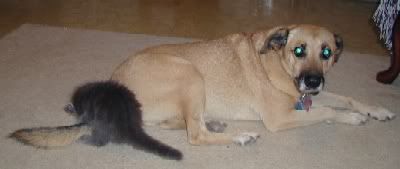 There is no stopping him!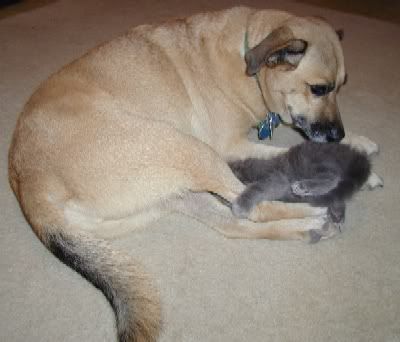 Beware...he will be hungry again soon!