Meet our New addition.. Isn't he lovely? Ghibli is based on the arabic word for "southern wind" or "desert wind"
(please excuse any untoward views of the husband, lol)
Hello!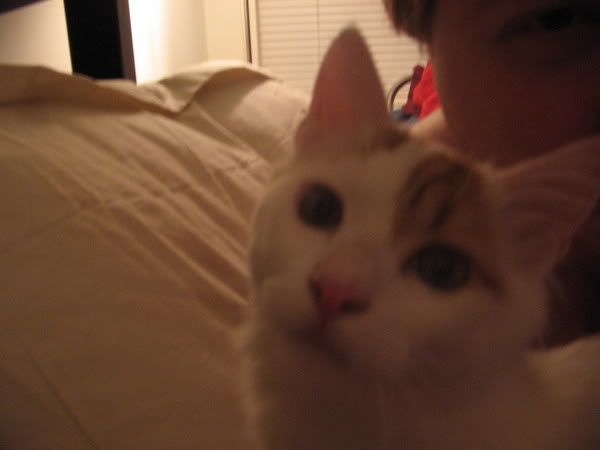 I love Daddy! I look juuuust like him!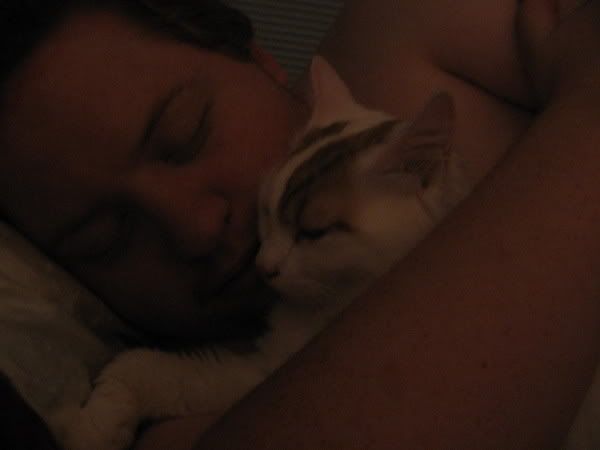 This is me up close and personal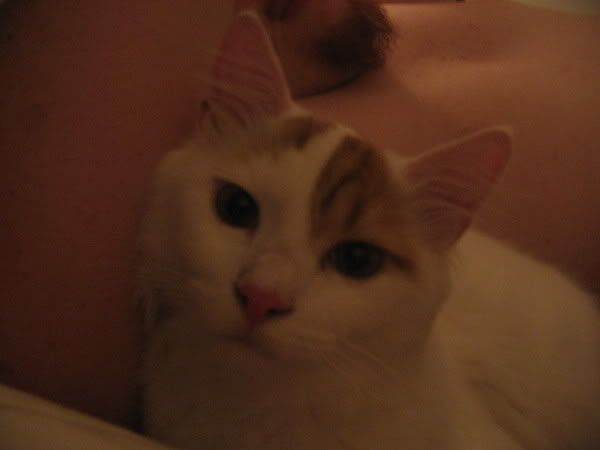 soo.. Tired...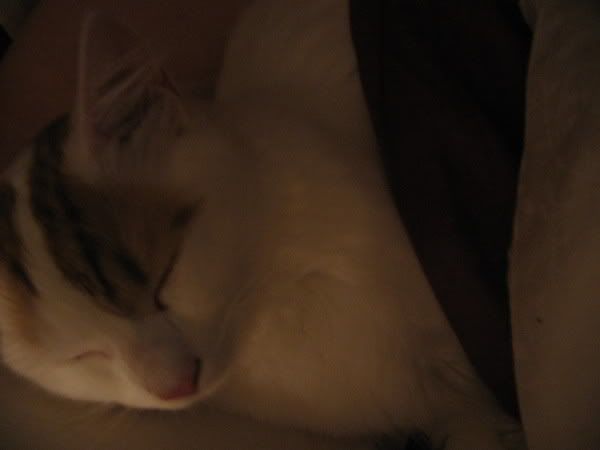 Daddy thinks it tickles when I wiggle my ear!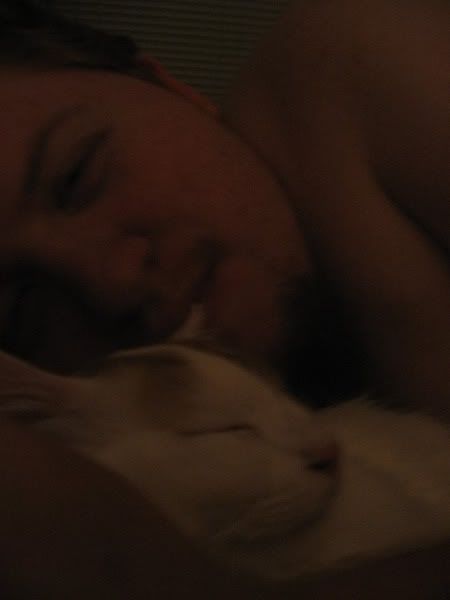 We like the same things, too! Like sleeping...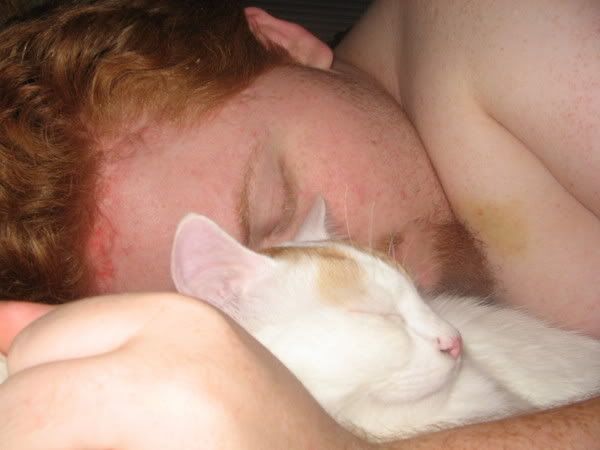 I'm gonna headbonk the camera!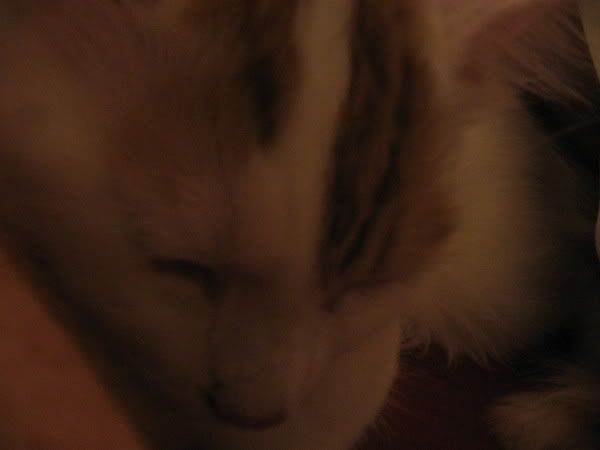 For all you with a pawpad fetish!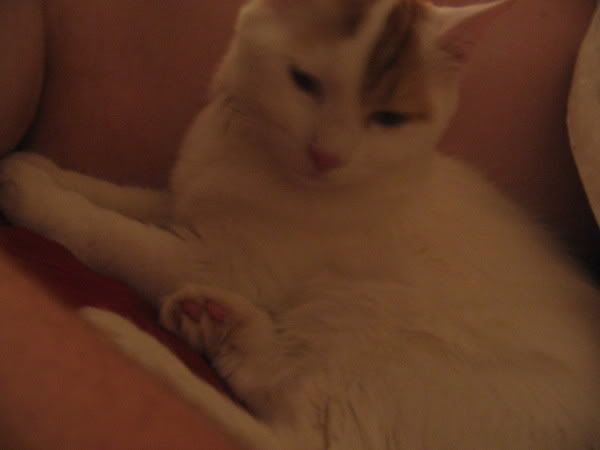 Enjoy!!
When he's a little more awake we'll have another session. for now he's ahad a long day...
...However, why is it always me that ends up with half my space when we share beds with kitties...?