Ok since my thread of Gingers Puppies was exicuted during the down fall of many post , threads, and members during an update. Here we go again.
Ginger had her Puppies November 19, 2004. She had 3 beautiful puppies.
One male and two females. The male was born first. females second and third.
Their names are in order of birth are Skeeder Bob, Tinker Bells, and Dixi Chick. Tinker was 2nd and nearly died. She was a little on the wide side. We got her out just in time. She was born One hour after Skeeder. 30 minutes after Tinler came Dixi. She came so fast we werent ready for her. She has her daddy's colors. She is the runt.
Skeeder Bob Birth day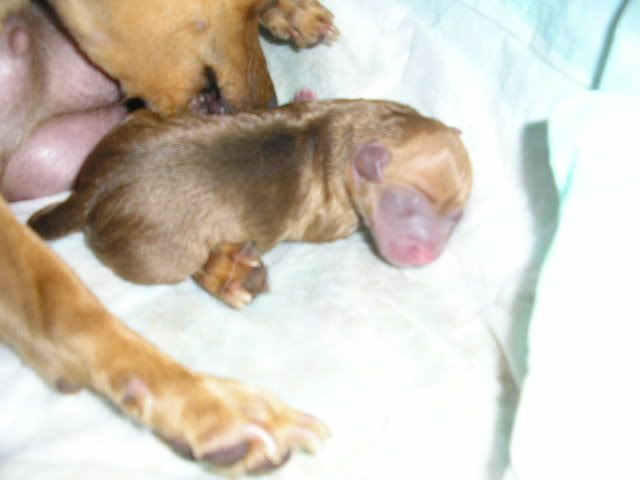 Tinker bell Birth Day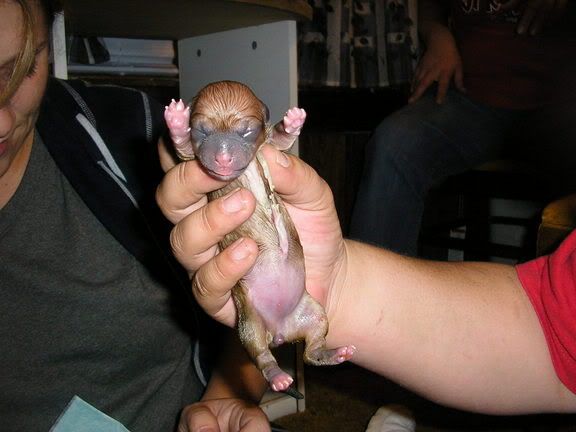 Dixi Chick Birth Day