Hey guys and gals, I've only just gotten a good set of summary pics (these are all amateur photos).. so here's our virtual wedding for you to enjoy.
This is what I looked like at the wedding(before it all came off.)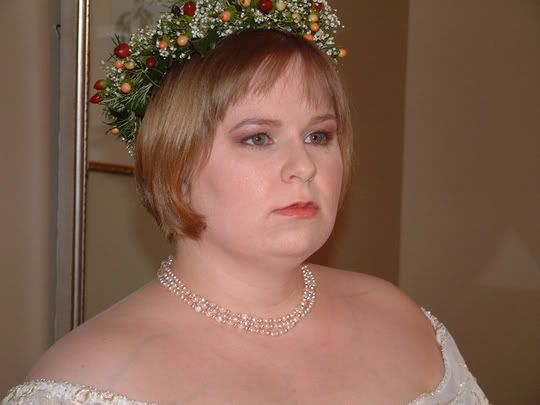 Here comes the bride! I walked to the trumpet thing.. the same as Diana had her recessional to.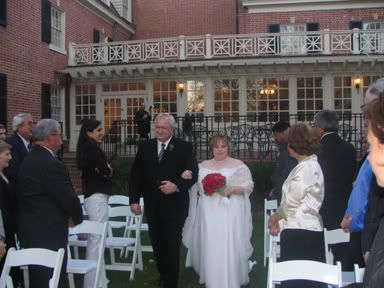 We're at the altar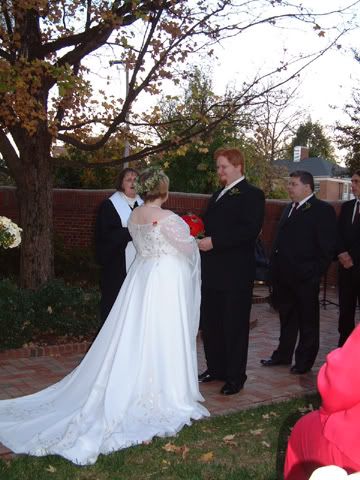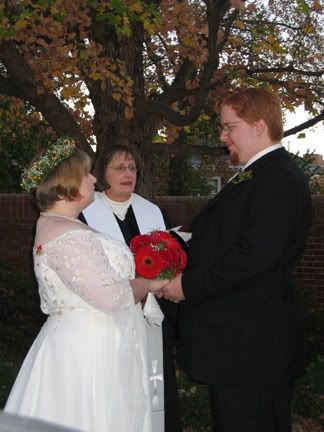 My Ladies in Waiting. Best friend Lori, and my Aunt. I'll let you guess which is which.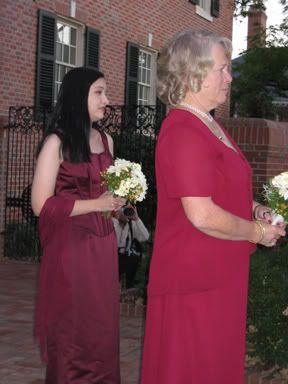 Saying our Vows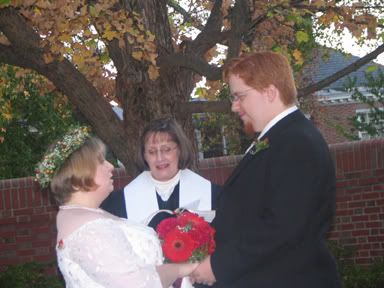 Tying the knot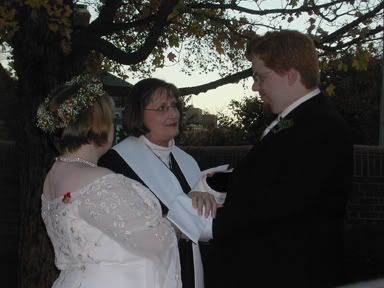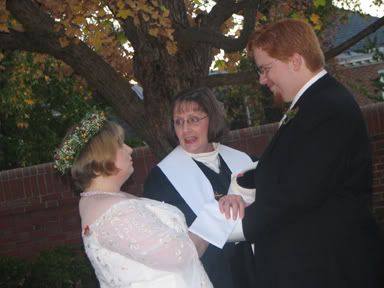 Kiss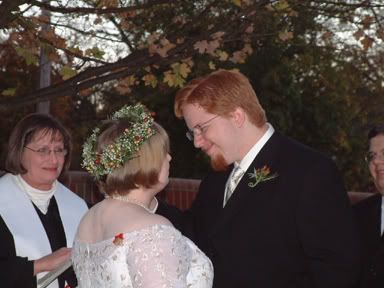 Our Mothers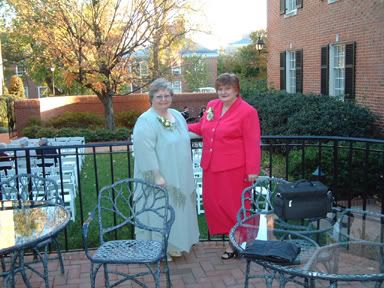 The Reception-Dancing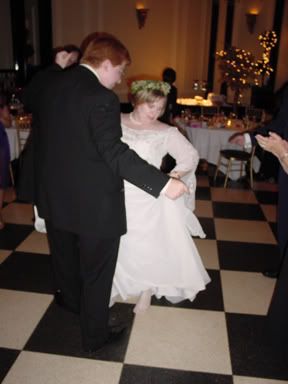 The Cake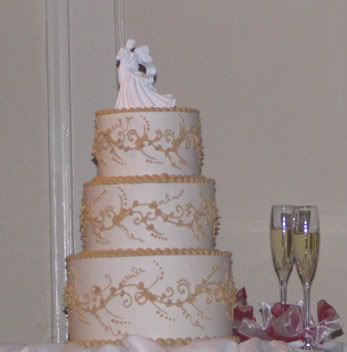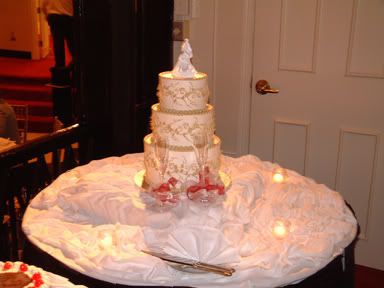 Cut the Cake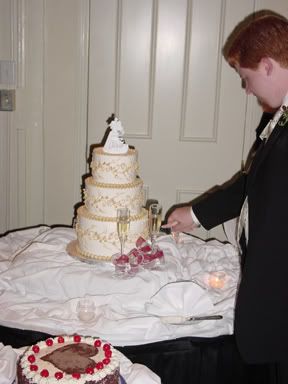 The Garter Toss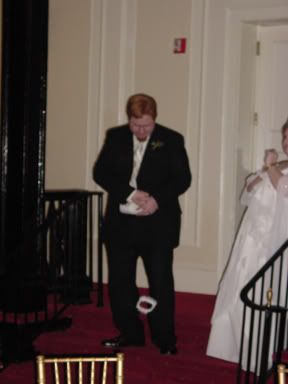 Say Goodbye!