Quote:
Originally Posted by pinkdaisy226
Just a quick new picture from tonight... I was sitting on the floor, grabbed Baylee and held her like that... and she stayed. She likes hanging out on her back sometimes! Silly girl!
Look how pretty her eyes are though!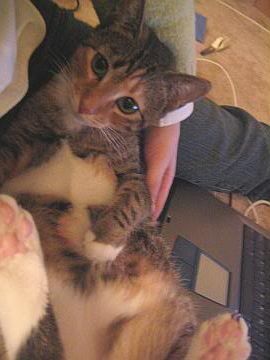 I just love those pink paws!! and belly!