I usually shop at Big Lots for paper goods and whatever else. And usually, the pet section surprises me with what they have!
They have cute little toys for $1 and under. I got this cardboard bird with strings for 50 cents and my cat LOVES them.
they also had this floor scratching post made of carpet that curves up and a tiny hiding spot inside (too small for an adult cat), but Monet always tries to hide in there when we play chase. He's always scratching it and loves it! (just be careful, first one I picked up had a nail sticking out on the bottom. if you look into these, check for nails). I believe I got this for $20 bucks. (I can take a pic of it on request)
Most recently, I picked up this cute plush cube bed (Comes in different colors and designs) for $10. This has become another favorite of Monet and always sleeps in there during the day. at night, he's on the bed with me. The cube has a toy dangling from the top on the inside.. I'd remove this before giving it to the cat, for mine tore it off and small plastic rings that held the toy in place came loose. I wouldn't want your cat to swallow this!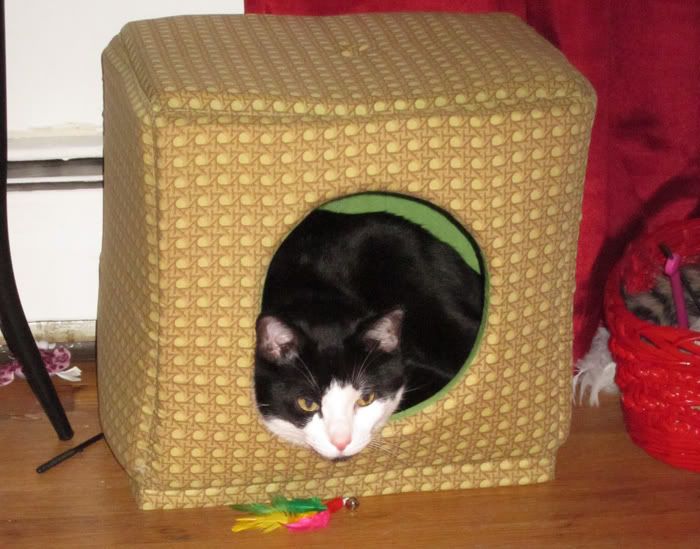 Big Lots also had other taller scratching posts that I'd love to get, but no room. Next time you're near a Big Lots, check out the items they have!