Here are some pictures of my dogs, Dexter and Morgan.
Dexter is a 1 year old basenji/jack russell mix (at least that's what we were told he is).
Dexter at 5 weeks old.
I think he was a few months old here. I miss him being this small.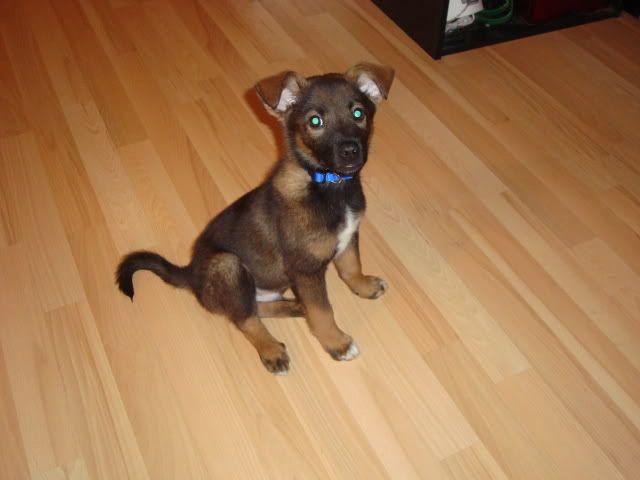 He had a black stripe down his back when he was a puppy.
Here is a more current picture. Laying on the back of my old couch. He has a little white spot on his face.
Asleep on the couch. He lays on pillows like that all the time.
We always catch Dexter sleeping in weird positions.
Morgan is a 5 month old shepherd/lab mix. The vet thinks she may have border collie in her too because of the white on her paws. She has really soft fur.
This is Morgan at 9 weeks old sitting with my husband.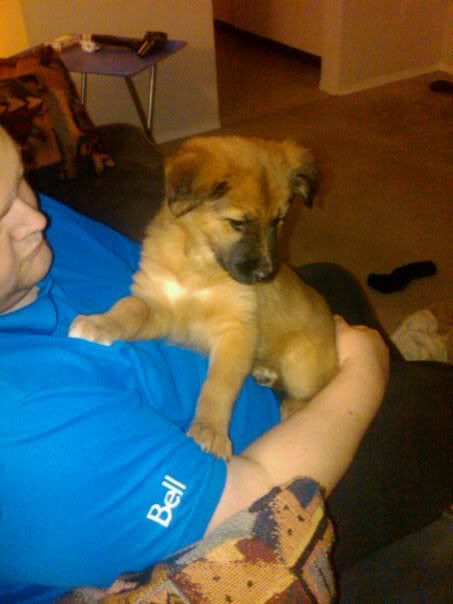 She had a chubby belly.
Laying under my bed around 3-4 months old. She is too big for that now.
Here is a current picture. She loves to stretch out across the carpet in the living room. Definitely not chubby anymore, she is tall and skinny.
Close up of her face.