Yesterday Jack and I took my dogs Ranger and Macy to our local Humane Society for their annual Christmas picture fundraiser. It was too fun and we got got some great pictures!
Judging on the huge turnout, I hope that they were able to raise a good bit of money for the animals in their care
Both of my dogs were very cooperative thankfully! Macy was a little nervous initially because she thought I was "returning her"
. I adopted her from that rescue at the end of August, so bless her heart, she was a little nervous when we walked into the rescue! All of the staff there was thrilled to see how good she looked and how happy she was with her new "brother", Ranger!
The pictures turned out well, and I loved that the staff had a special room set up for each family's photo shoot so that the dogs wouldn't be distracted by other animals walking around during the pictures!
Here are a few pictures of our Christmas photo shoot with Santa! Feel free to share your Santa pictures too!
This one is my favorite of Ranger and Macy with Santa!
Santa's little helper's want lots of toys and treats for Christmas!
My sweet puppies posing with Santa!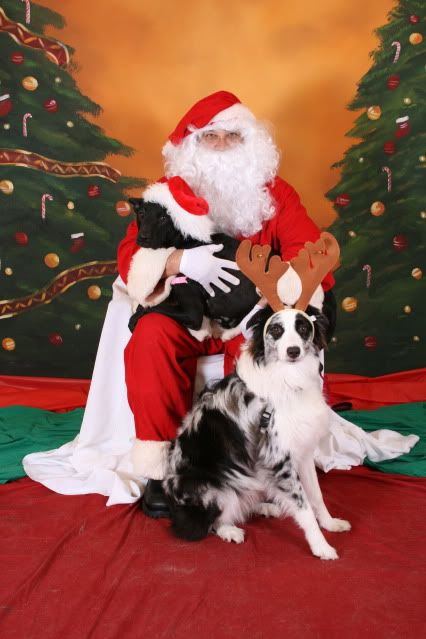 "Rudolph" Ranger got a little distracted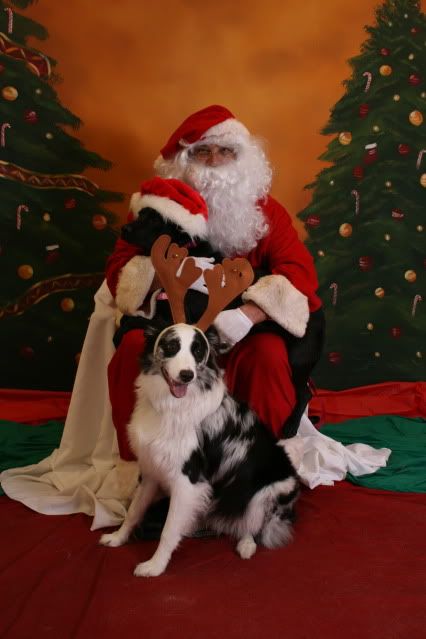 Poor Macy's hat was just a tad too big for her!
Macy "showing off" her pedicure; I spent all night grooming and bathing them the evening before their pictures since I totally forgot to make an appointment with the groomer lol!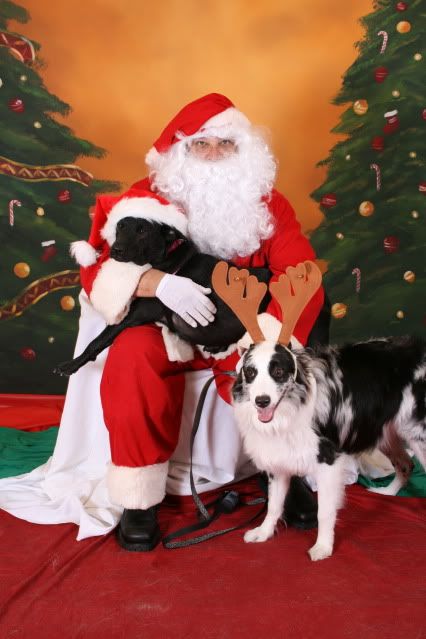 Santa and his "helpers" forgot to look at the camera haha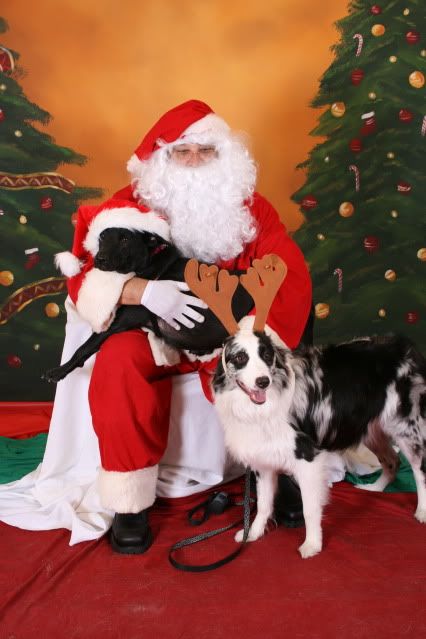 Awwww
The staff asked Jack and I if we wanted in on the cheesy pictures too- of course we did!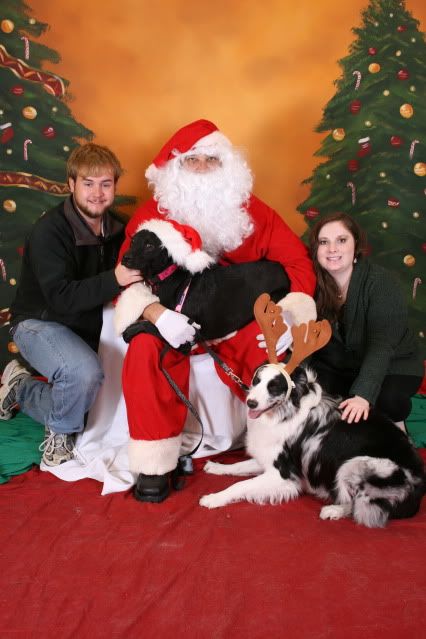 I think this one is my favorite: Jack, Macy, Santa, Ranger, and Me!