I keep a few geckos or of course my lovely spoiled brat of a corn snake corn snake.
First up..... Cheerios
Name:
Cheerios
Type
: Corn snake
Morph:
Have no clue
Age:
approx. 5 years
Gender
: Call her a her so female
Notes
: Cheerios was my first and only snake (surprised my mother let me get her in the first place). I purchased her back in 2007 from a lady who use to breed (Cheerios was her last snake) and had to choose between her geckos, horses and Cheerios.
Cheerios resides in a 30 gallon enclosure and eat frozen/thawed mice.
Her home: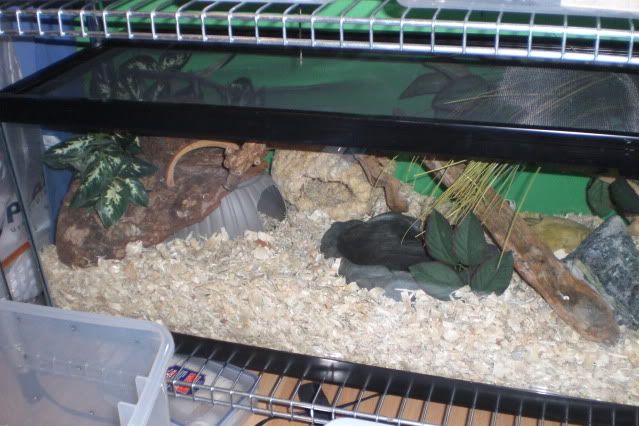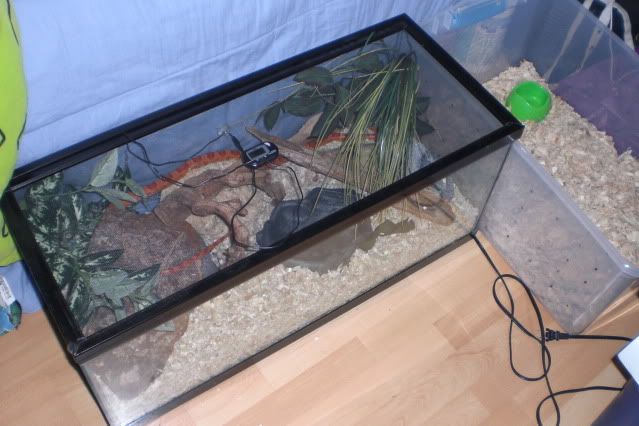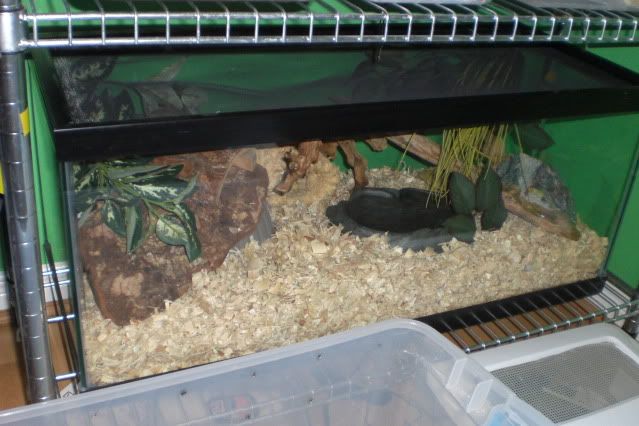 ]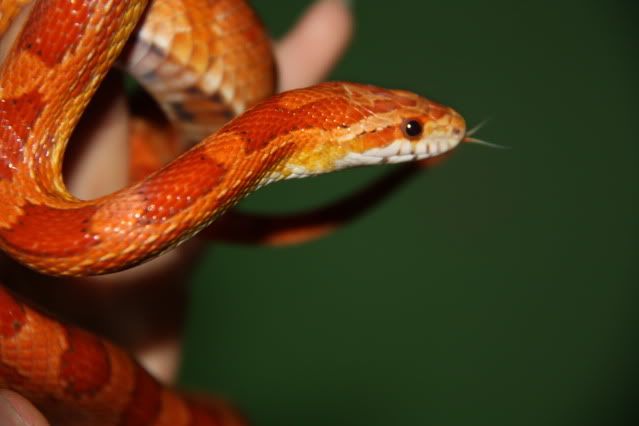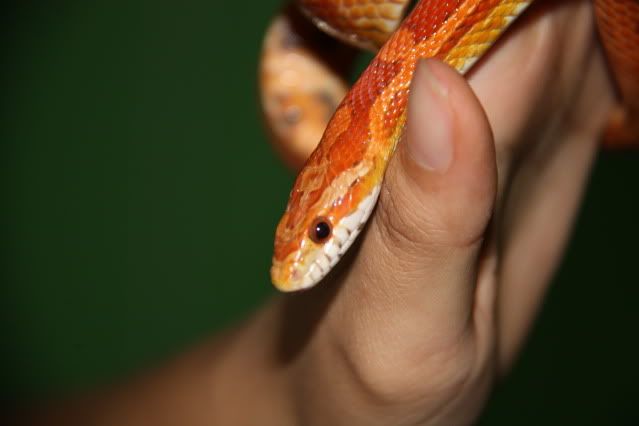 This is my newest addition, whom I purchased at the October 4th Reptile Expo here.
Name: Standford Al
Type: Gargoyle gecko
Age: 4ish or so months
Gender: Not determined
Notes: He is a very feisty little guy who has been refusing to eat since I got him (most likely from stress and a change in diet), so he as a lot of work and weight gaining to do, otherwise he is perfect.
A bit of a size comparison