Hello! I'm Christina! I adopted Neko from Petco (Casa de Critters). She was 4 months when I got her and now she's 7 months! She was calling for me to adopt her... lots of meowing and reach for me through her kennel.
My boyfriend named her: Neko (Nay-co) - Japanese for "Cat"
We also have a betta named Agro, who she likes to watch.... occasionally licking her lips....
She's very vocal! And we LOVE her!
"Happy Halloween"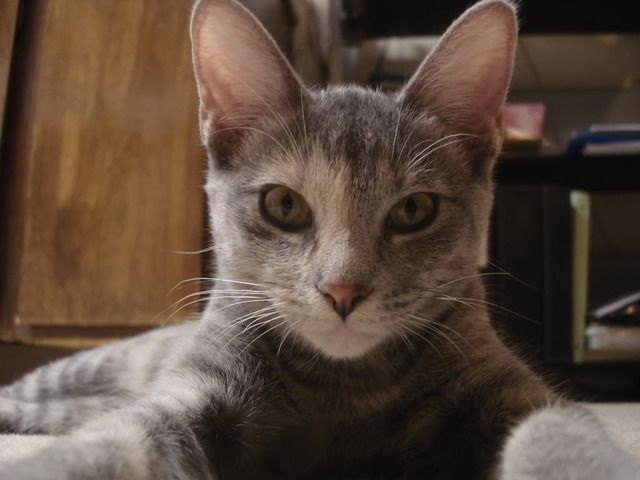 Let's not forget Agro... poor little fishy...