Amadeus is a very fashionable (and tolerant) kitty, who has a bit of a wardrobe.
He like tot look professional so he wears a tie. If you are wondering why is is all "I'm alert, I'm alert" looking the dogs were running around and barking.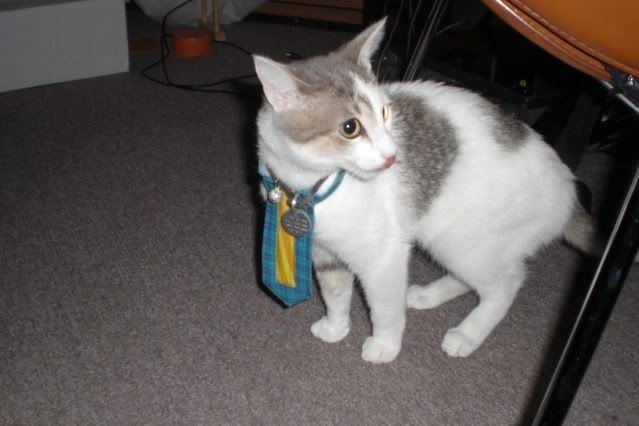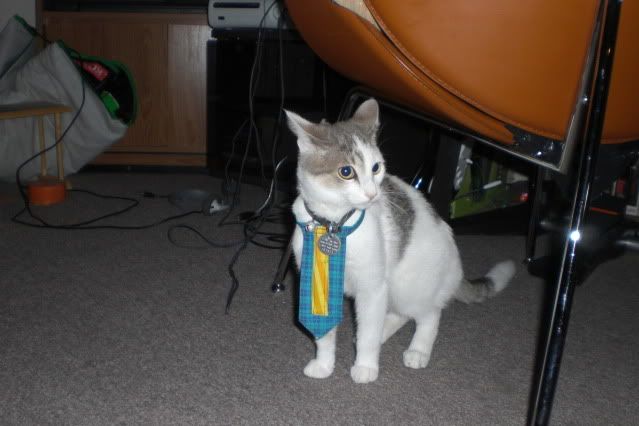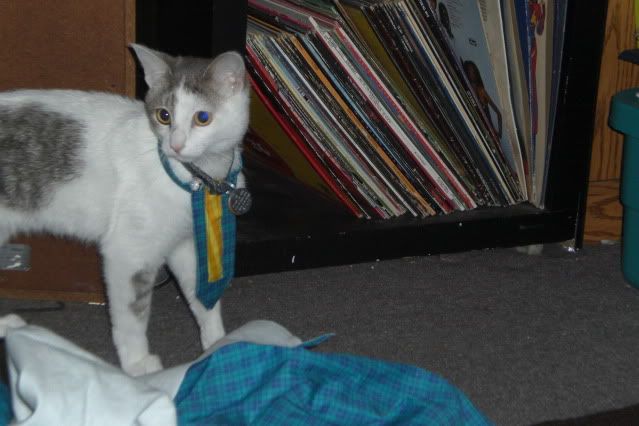 His red hooded coat. Its actually one of my dog's coat but he looks adorable in it. He was to busy eating to pose for a nice picture.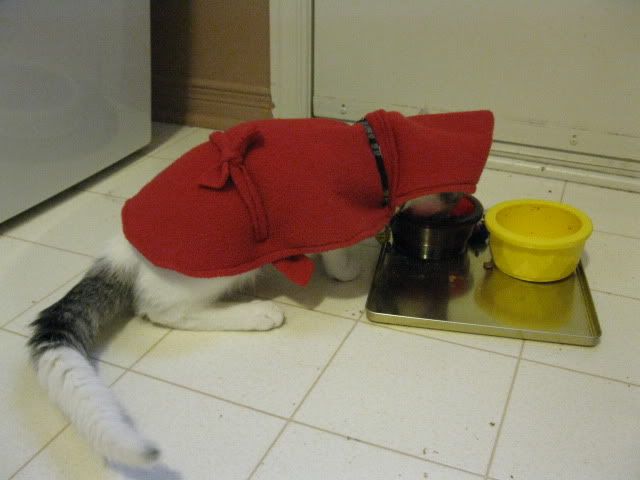 And it sexy jacket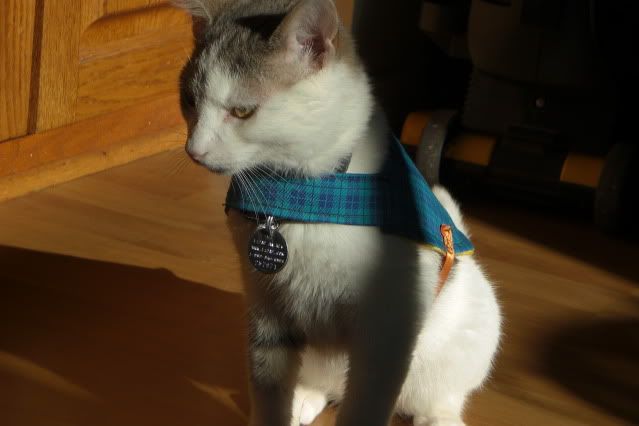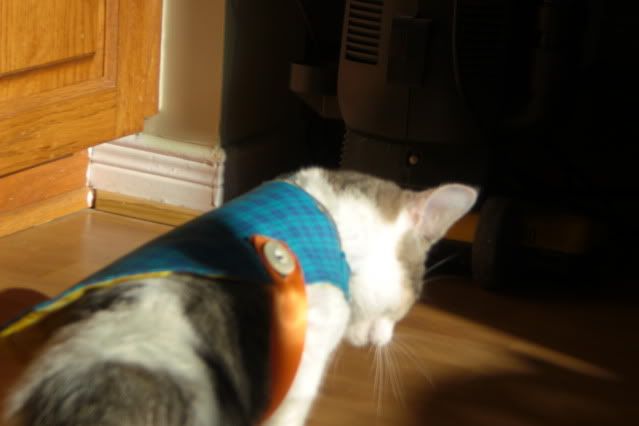 He only wears the clothes for a few minutes, for the pictures. I never put the clothes on him when is in not in the mood.
Even with all his nice clothes he likes to go nude most of the time.