Quote:
Originally Posted by
kluchetta
The Plot Thickens!
Received another card from Santa...postmarked from a different location than the first! The card was hilarious, so I'm putting photos in!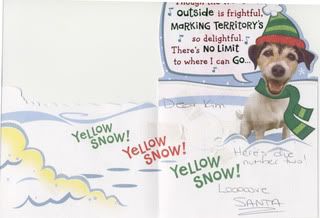 Even the BACK is funny!
Oh, and my hint: a 5 Franc coin from France!!! ??? My llama-loving santa travels to and from France? A Spy, maybe? LOL!
I love the card.
And let's see...how many llama-loving spies are on this site?