Quote:
Originally Posted by
jennyranson
Biscotte and Wellington, being even more intelligent, gave up with the toys and realised the treats were unattended. She ate the ones off the table, while he decided he might as well take the whole packet.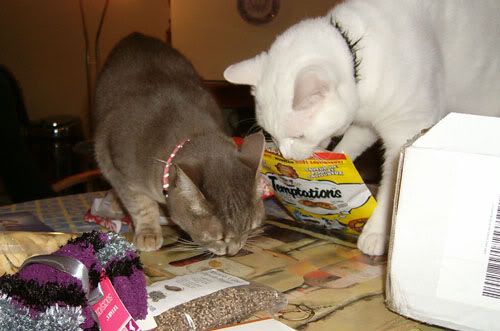 muwhahahaha.
Great pic, and you have an awesome SS. Can you buy temptations over there? Or is this your kitties first experience with them?