Hi. My name is Prowler. And I am addicted to sardines! Hiiiii, Proowwlllerrr!!
Meowmy gave me a taste a few weeks ago and I am hooked. I know, I know. Just one bite, I told myself. Now I cannot help it. I cry and cry and follow Meowmy around, begging for just a nibble, a lick, a crumb!
My other cat wet food just does NOT compare to the sublime, stinky flavor of sardines. I don't care if it is cat food sardines or human sardines. I WANT IT, I WANT IT, I WANT IT!!!!!!! Sorry, got carried away. Meowmy had better not run out or I don't know WHAT I will do!!! Sigh... such a predicament!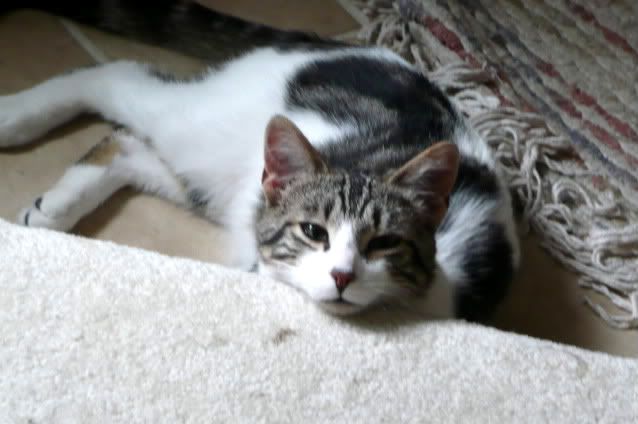 Seriously - I can't go anywhere near the kitchen w/o him begging for sardines. Not tuna, not salmon... tho' he likes those. He still eats his regular food, but wants 'dines at every meal!