I want to thank the TCS member who gave us all the idea for shelving for our cats. I can't remember who you are or find your thread but Bean Bean absolutely loves it!
So thank you! You know who you are!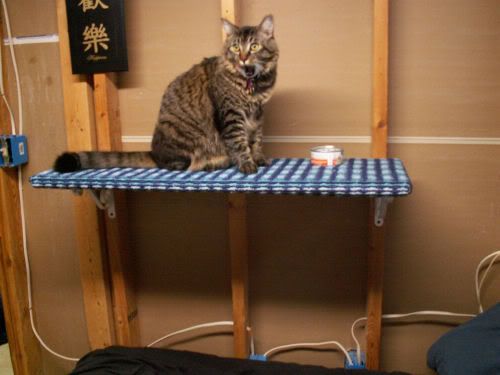 Edit: This picture cracks me up so much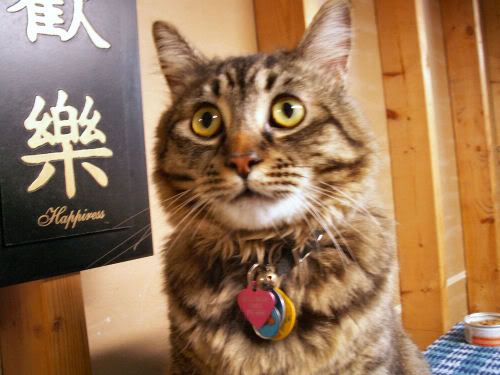 It's right above my side of the bed and now he sleeps up there every night instead of between my legs which always annoyed the heck out of me.
One nice way to compromise. =) Though I think it may need the extra support of a third bracket to support his 18.5 poundness.