Ok, DH and I have lived here for almost 3 years, and we REALLY need a change in our house. Problem is, I have NO talent for painting, color coordination, anything.
So here are a few pics if anyone has any suggestions....
Living room (when you first walk in the house):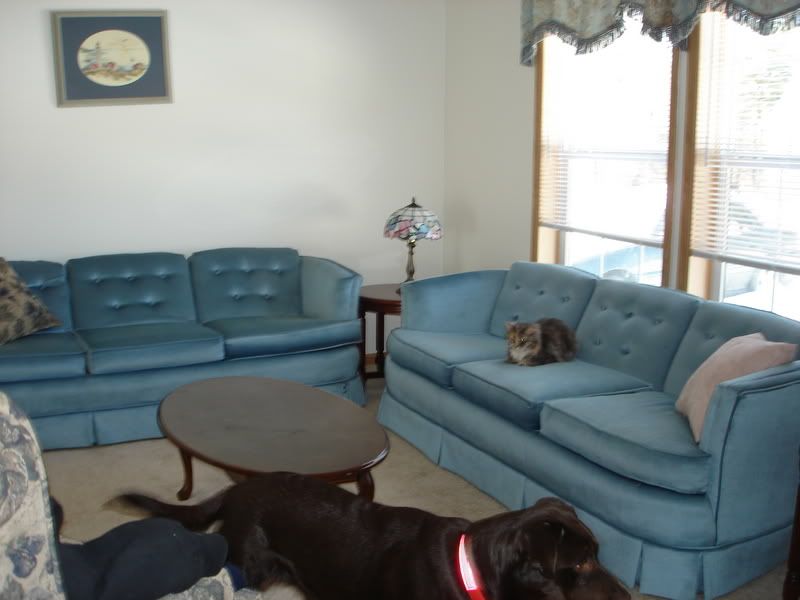 Family room (complete with orange curtans: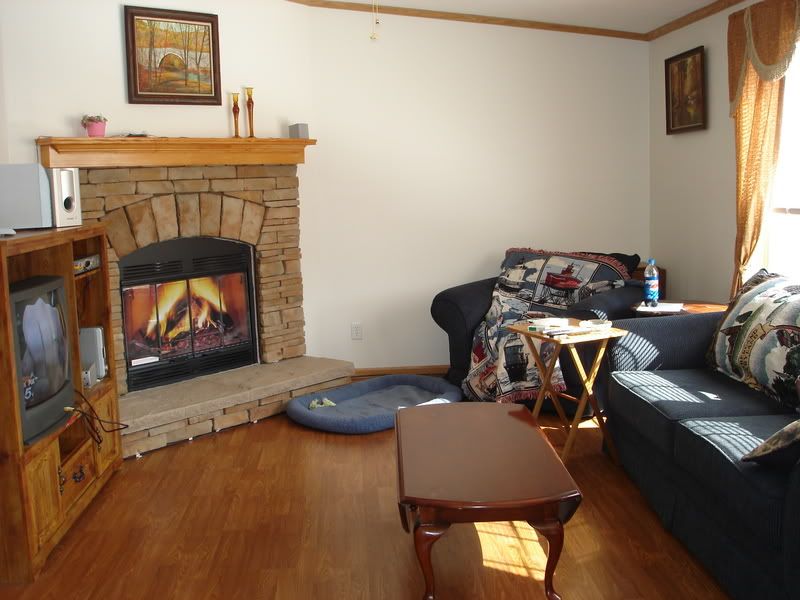 Dining room (very tiny!):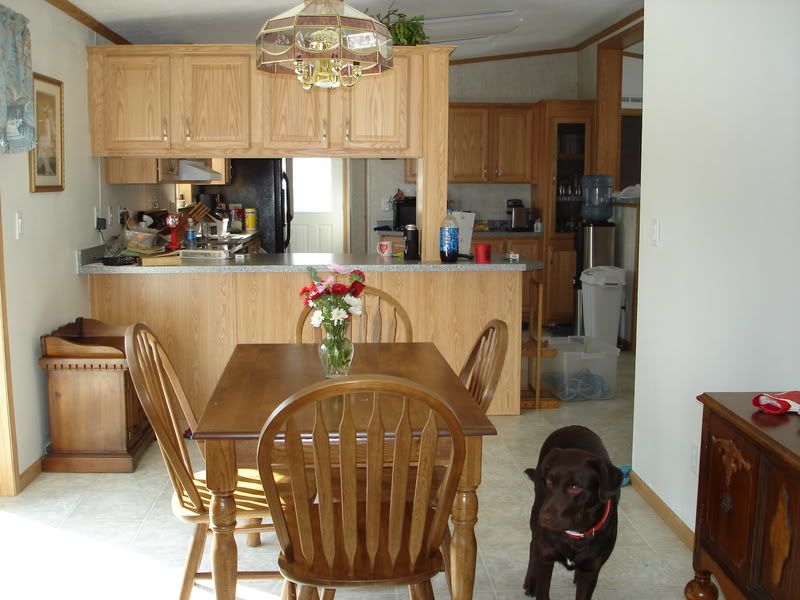 I'm thinking about leaving this room alone because the wall is just perfect for family pics, etc. We just painted everything white because I didn't have a clue....and I still don't!
BTW, these pics were taken when we first moved in, so there is a LOT more junk in here, but still the same furniture. Also, we replaced the carpet in the living room with laminante wood floors (like the family room) and have a dark blue oriental type area rug under the coffee table.