Okay so the Beau bought a house. We have been trying to figure out how to arrange the living room/dining room. Its been a hassle! We cannot figure it out! Originally we had the couch facing the tv and the recliner to the left under the window but it was just odd. So we centered the couch with the fireplace and window but then the recliner is either in the dining room area or overlapping the couch and just looks odd. So right now we have the couch moved to the end of the window but it is driving me crazy not centered... Any ideas on how we can make it work? And the beau will not give up his man chair...
Eventually I want to get something more like
this
but right now we are making due with what he has!
Here are some pics taken with my phone to hopefully explain it a little better than I have!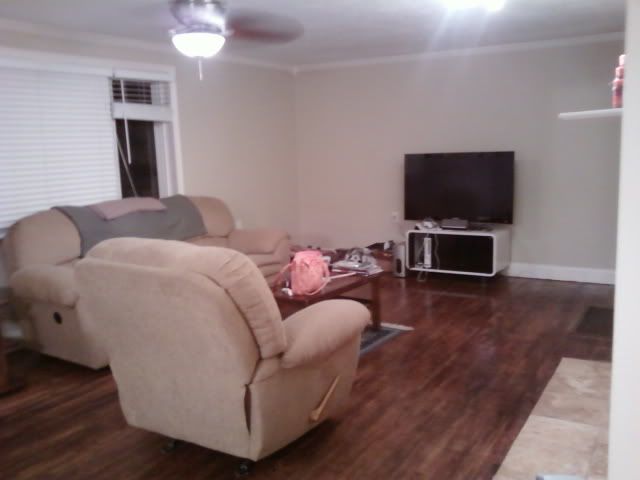 View from the Kitchen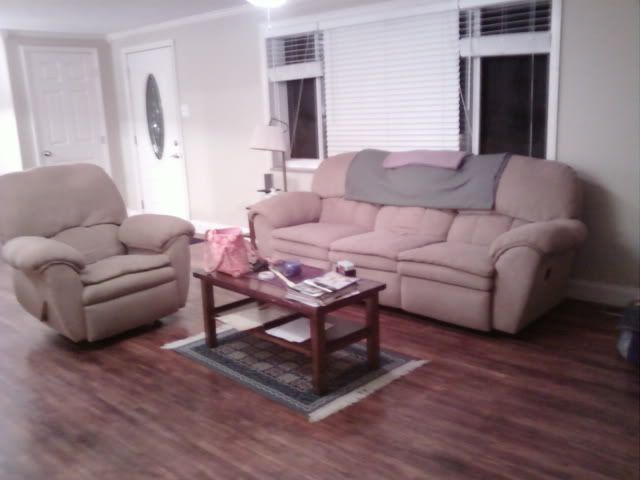 View from the hall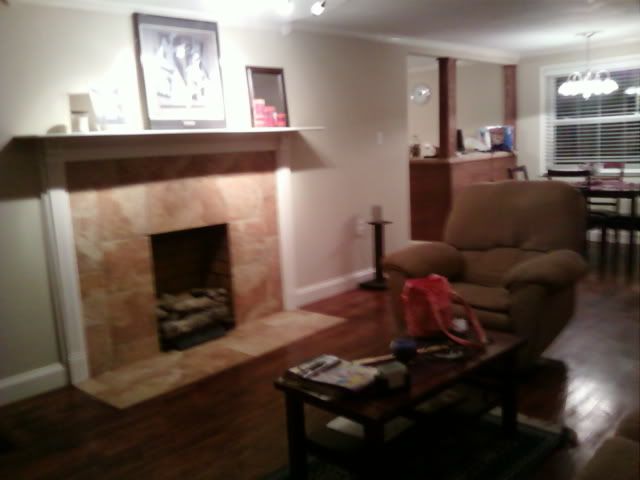 To the left of the couch
And from the front door
Any suggestions would be great! Thanks guys!