Earl got a new lens for shooting concerts. Tamron 70-200mm, 2.8 aperture lens for Canon. He's upgrading to the new 7D as soon as it comes in to the stores again, but since we have the 1st generation Canon Rebel he could play with the lens before getting the new camera.
Of course, there aren't any concerts he's shooting right now so he did some test shots of the furry models who were around - Ginger Cookie and Annie. The Calicos made very good models tonight. Tomorrow we'll see who's around when the light is better.
They are pretty grainy because a) they were shot with an old(er) camera and b) there's no natural light at 10:00 at night. These were taken without flash, and I touched them up a bit in Photoshop, but not much. It's a really good lens!
First up - Ginger Cookie!
This is closer to the actual size/clarity that the lens brought out. This is cropped to the upload size from the original.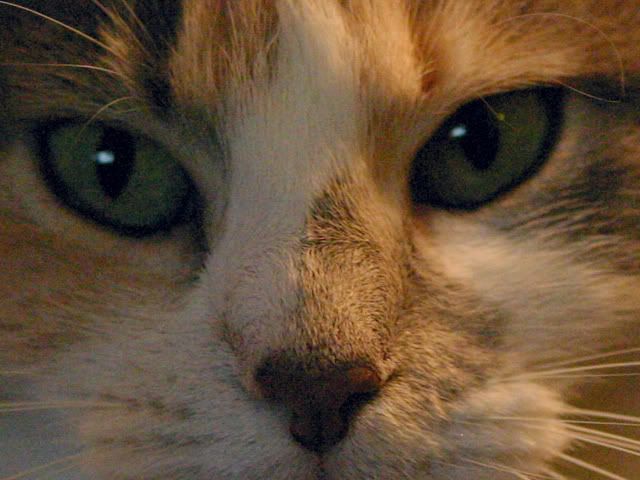 Second model - Annie!
Earl liked this one - he thought it captured the essence of Annie's cattitude.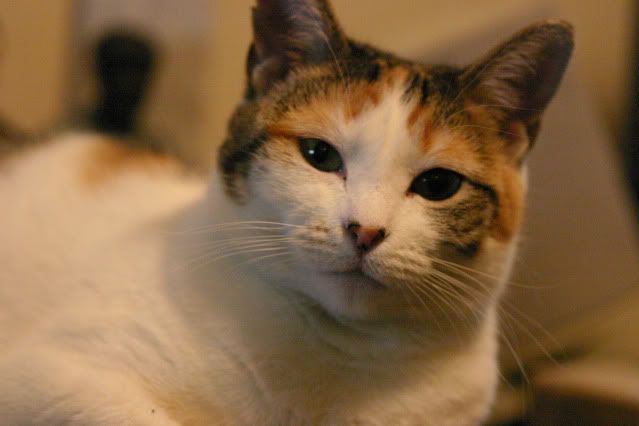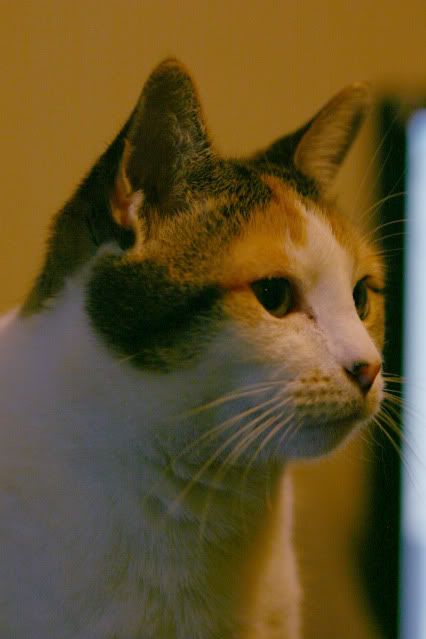 Again, cropped to the upload size on Photobucket. Even though the full picture looked really good at a reduced percentage, when you look at it full size it's just slightly out of focus.