Krysta's thread was so funny, I figured - there must be a lot of pics of cats in the toy box out there! I didn't want to hijack her thread (
http://www.thecatsite.com/forums/sho...d.php?t=205731
)
...but if you have pictures of kitties in the toy box, please share!
Flowerbelle didn't bother to take any of the toys out. She was just discovering toys - and it was like heaven!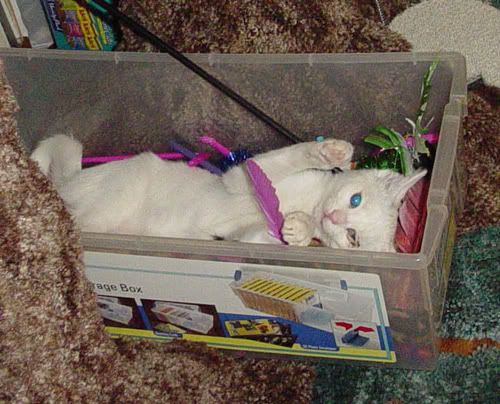 ...she then passed out in the box:
We don't leave the toys with any kind of string out - we didn't want to disturb her and kept an eye on the situation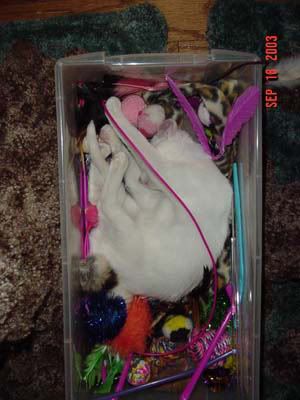 ...of course, after that, Shelly had to give it a try - but being all growed up, he wasn't quite as comfortable.