Only snapped a few but here they are
Ty was so sleepy before we left. He curled up on the chair so I decided to see if I could scoop him up. He didn't even budge!
Ty in his sturdi shelter. Hard to see since the doors are mesh. He loves his hammock.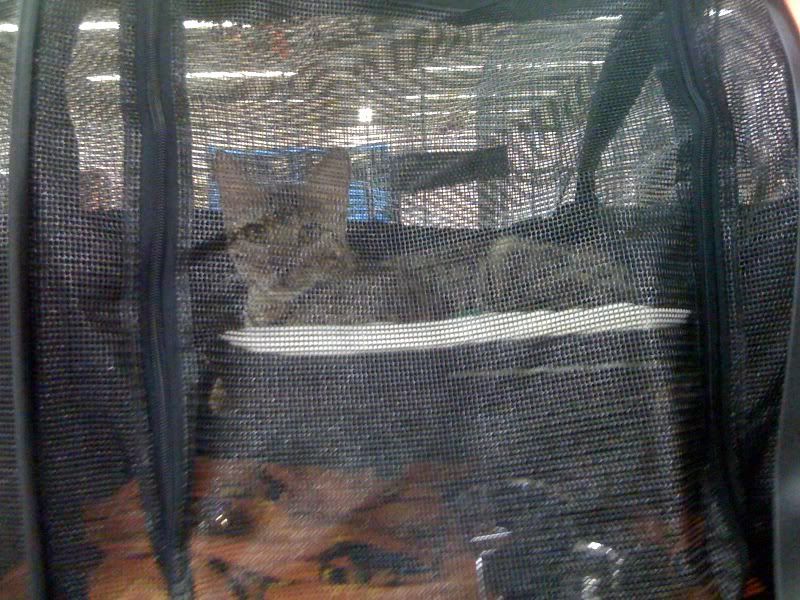 His shelter.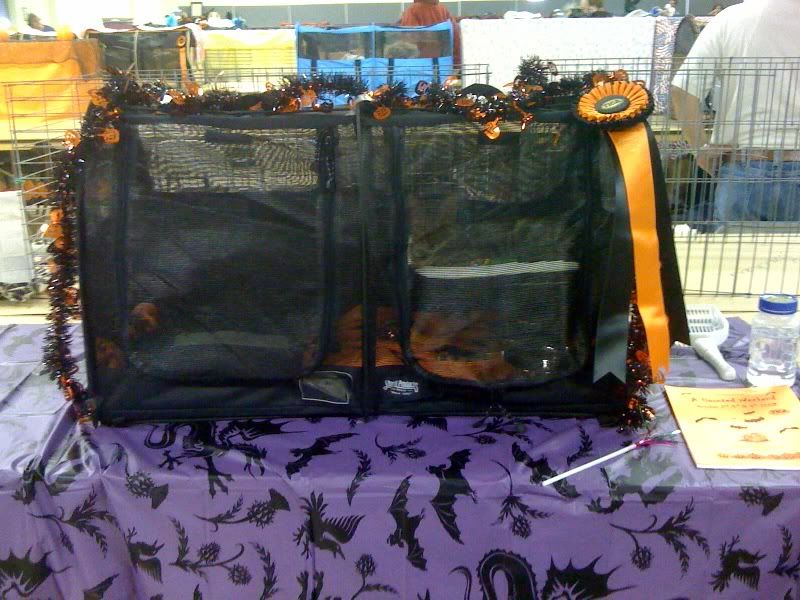 Ty's first place win. His number is 54.