The other day a friend gave me a Cat Sitter DVD that she found in some things she was disposing of from an estate sale. I put it in my computer last night and called Ziggy over to watch it! He LOVED it. It has scenes lasting several minutes each of gerbils, squirrels, fish, a parrot, butterflies, etc, all with a background noise of chirping birds.
Ziggy watched for over an hour, and would occasionally look behing the monitor, etc. I finally cut him off, as I needed the computer. Before turning it off, I snapped a couple of photos:
Watching the pretty butterfly: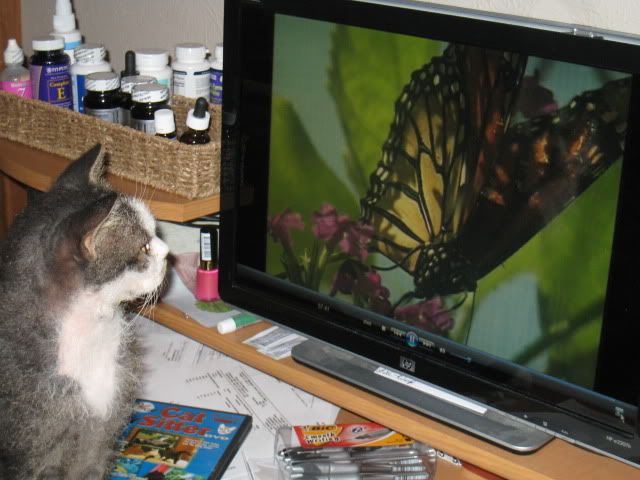 Going in for da kill: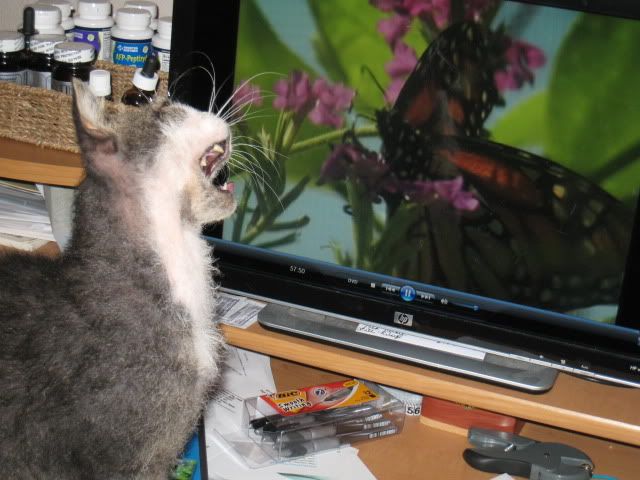 I can't wait to try my other 2, and see if they catch on as quickly as he did!
Cally