Yesterday I brought home a pumpkin, the first one the kitties have ever seen. I couldn't help but snap some pictures of them inspecting the "foreign object."
Molly: Hmmm, smells interesting.
Molly: Wonder if it's edible...
Max: Well, how does it taste?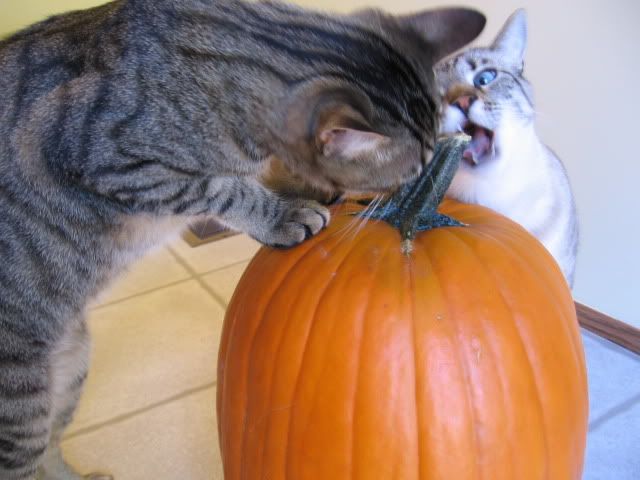 Maggie: It looks sort of funny to me.
Molly: Yeah, it doesn't taste very good either.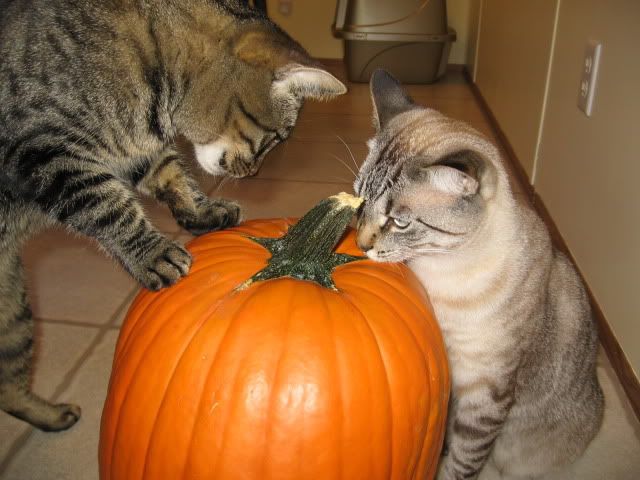 Max: Can we play with it?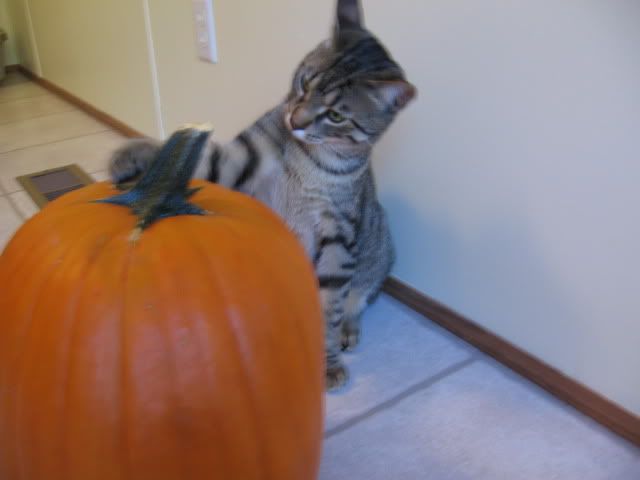 Max: Here, Mom, you can have it back. It's not good for anything.