Most of the feral kittens we had in last year were black or black and white, they were hard to home. I talked to a lady on the phone who wanted a kitten, she said she didn't want either of those colours so she didn't get a kitten!
When we went to adopt Jupey, there was a gorgeous silver tabby, he was a lovely kitten but I still chose to bring home the scruffy one because I just knew I had to and it's thanks to him that I became involved in cat rescue.
Jupey, the day before we brought him home - with ringworm, fleas and cat flu:
Jupey at 6 months:
Beautiful Jupey now: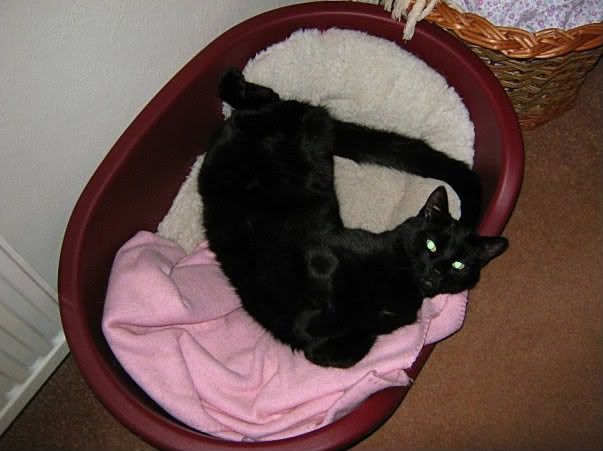 It's a type of racism really, people should be going for personality not looks. Black kitties certainly aren't all the same except for that they are all beautiful!
I always get a bit nervous around Halloween, I hate to read the stories of the black kitties that are bought and then given up or worse yet, the ones that are abused
.