Mommy...What is this? Can I eat it?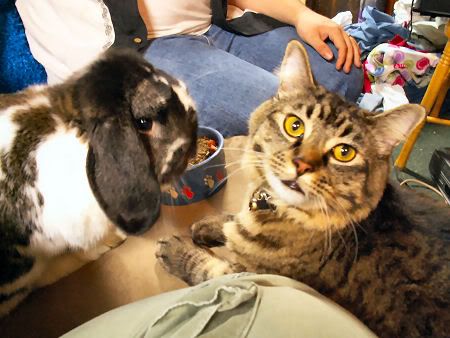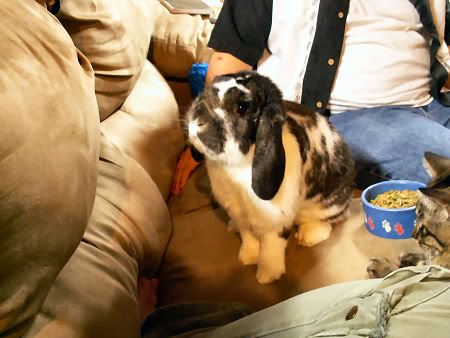 As you all know that is my kitty, and this is the poorly cared for rabit that is at my grandparent's house.
She/he was so happy to be out of the smelly cage and socializing with another animal.
Although Bean Bean took a swipe (with no claws) once and a small pounce before he calmed down and just observed.
I guess I shouldn't have given him a rabit fur toy once...