Happy 2nd Birthday my handsome BruBru
offline
779 Posts. Joined 11/2007
offline
4,046 Posts. Joined 8/2008
Location: Cold and lovin' it in MN
Oh, my goodness. BruBru is so handsome! I love that smoldering stare he is giving. Happy 2nd birthday, big boy! Hopefully, you will get all the treats you could ever want.
offline
4,728 Posts. Joined 8/2006
Location: Between a rock and a hard place
RIP Daddy:Nov 16,61 - July 15 2010

offline
7,209 Posts. Joined 12/2008
Location: ON./Canada
you handsome man
offline
2,147 Posts. Joined 1/2007
Quote:
Originally Posted by
lilyluvscats
"Look into my eyes. You cannot deny the power of the BruBru!"
Moderator/Admin

offline
54,349 Posts. Joined 12/2003
Location: ENGLAND... LAND OF HOPE AND GLORY!
What a gorgeous boy and i'm sure he knows it
"Meow", means NOW!

offline
36,897 Posts. Joined 3/2004
Location: The "Dark Side of the Moon"
Happpppy Biiiiiirthday BruBru!!!!
...
...
....
Many Happy Returns!!!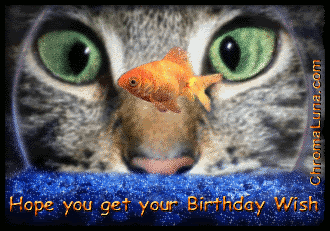 Here, there, everywhere

offline
4,939 Posts. Joined 2/2007
Location: USA
How cute!
offline
3,169 Posts. Joined 5/2002
Location: new york city
Happy birthday kitty! He looks classy
offline
346 Posts. Joined 7/2009
Location: Cali
offline
779 Posts. Joined 11/2007
It's so hard to get good closeups.....all my cats now close their eyes in anticipation of the flash.