My dynamic duo enjoys hide and seek games, especially with each other. (ignore the shoes in the background
)
Nacho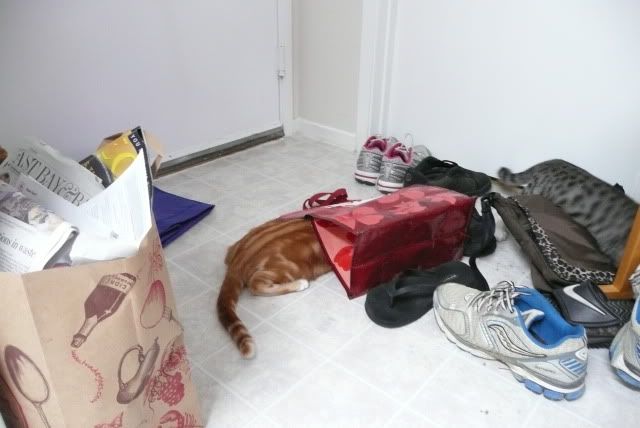 Logan - Meowmy, don't give my secret hiding spot away!
(he can fit his whole body into an 18-pack of Coke. Oddly enough, this is one of his regular hiding spots)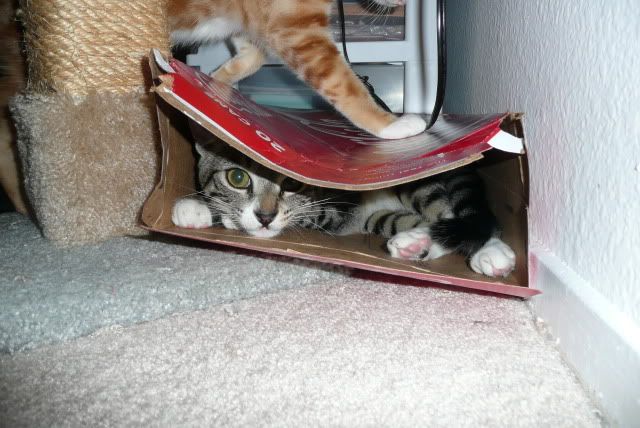 Nacho notices that there is something funny about the soda box. "Oh, my brother is in there, take that for trying to squish me in the rug the other day"
Logan: Oh, he's gone, phew.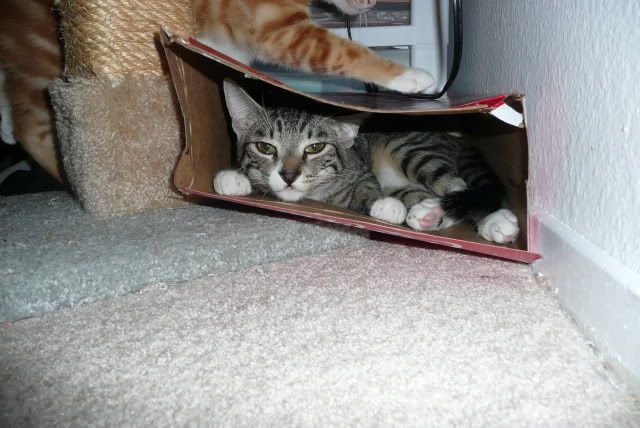 nope, he's back!!!!
I can see you but can i reach you?