This is Casper. I have been posting about him in health and behavior. I took him as an "unsponsored" rescue, because I just couldn't let him be killed. The look of terror and confusion on his face at the pound just cut through my heart.
He is a challenge. Is a very timid and frightened boy. He is afraid of the other cats... and I have two redirected bite wounds on my hands to prove it! He is still isolated in my upstairs hallway bathroom.
But five weeks in and we are making some progress. He is very sweet with a deep rumbly purr when he is feeling secure.
If you can believe it - he is THIN at 11 lbs. He has unlimited access to kitten kibble and gets wet 2x day for moisture.
And you can tell from these pics that he is not...... quite.... .trusting .... me........ yet!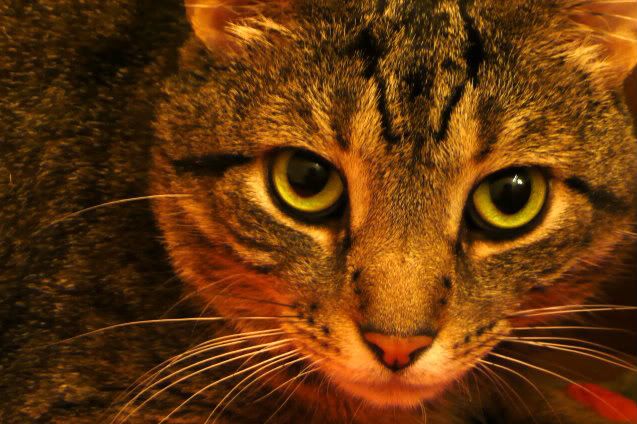 Oh, sorry for the orangish cast to the pics, the lighting in the bathroom stinks.