pretty comfortable in my home!
Ghost was a very scared, skinny lil guy when he arrived in June. He is like a new man, I mean cat. He is happy, adjusted, part of the gang! Got these cute pics to share: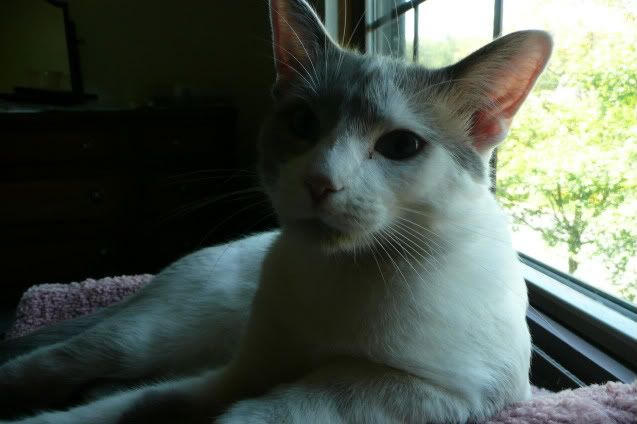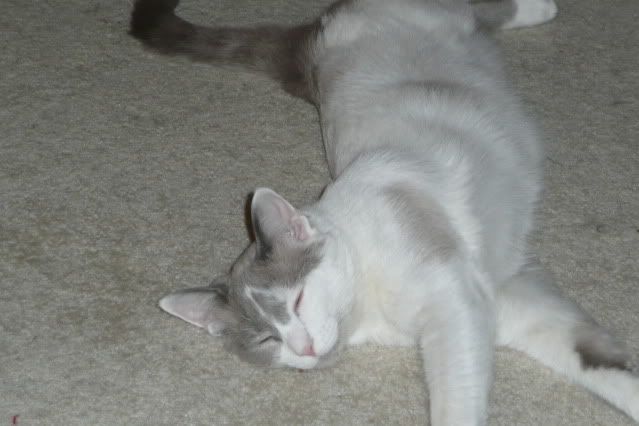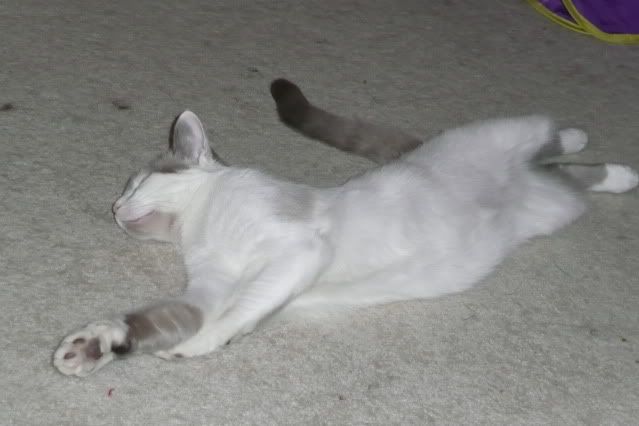 This is him before.... about a week after he arrived at my condo, hiding out in the upstairs bathroom -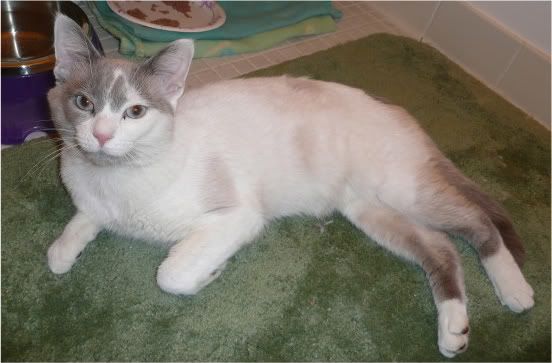 I've been trying to get video of his funny little chirps and squeaks, to no avail. He is still a timid boy and doesn't really like the camera. OOoooo... scary!